Dave at eWillys reposted a 2015 story about the Toledo-Blade reporting on July 19, 1945 on the introduction of the CJ2a on "Jeep Day." You can read the complete article here.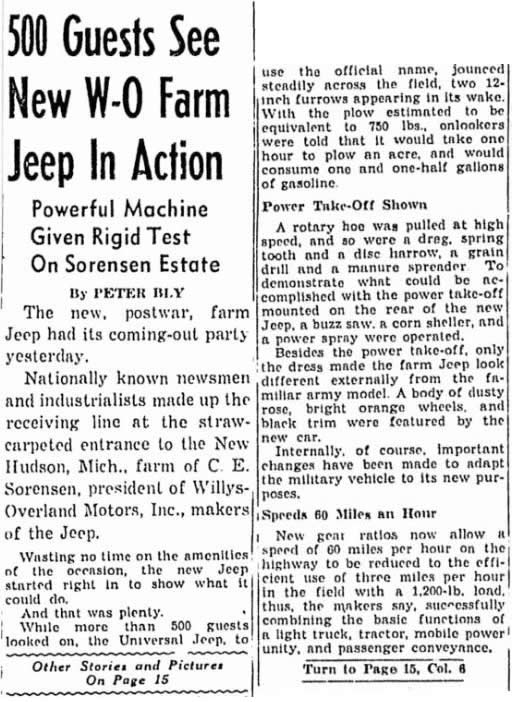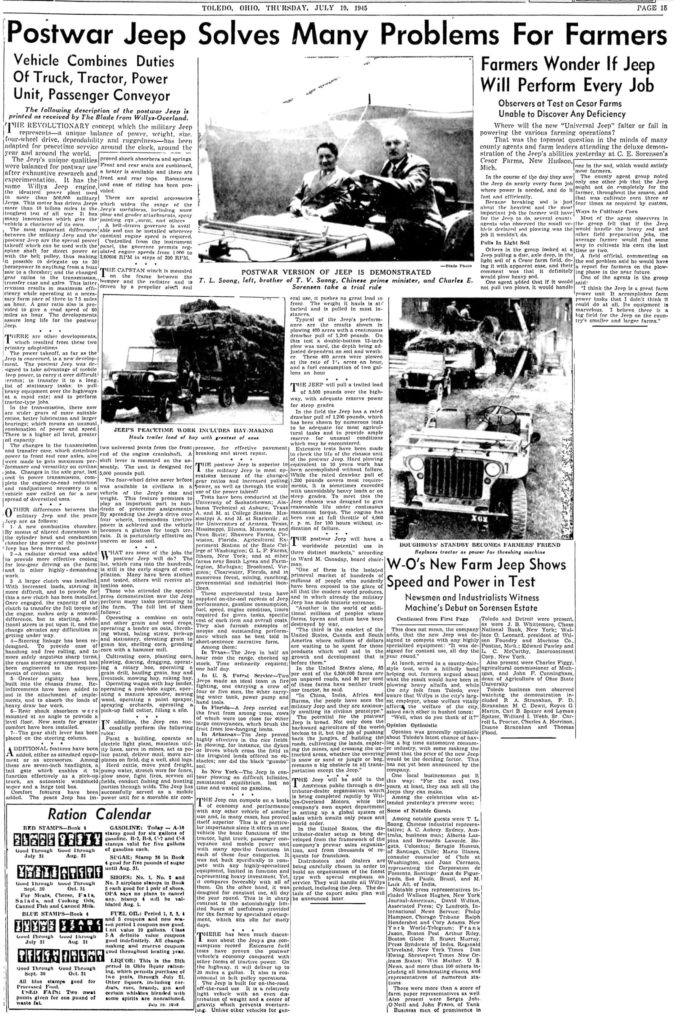 The most interesting section might be the one titled "Farmers Wonder If Jeep Will Perform Every Job." There doesn't seem to be a consensus on the subject if the Jeep could break sod. Some said it couldn't and others said it would, but perhaps with an one-bottom plow. Third or fourth corn cultivating operations wouldn't work with the low-slung Jeep design, but a 1949 Monroe/Newgren ad proclaims it can cultivate corn "up to 24 inches."
Since the majority of the article was provided to the paper, we guess that it was just good journalism to provide some critical reviews. Fun reading in any case.