We started farmjeep.com as a place to record our adventures that we call projects. We have gathered some of the stories here. They have been a useful reference for us on many occasions and we hope that might help you too.
2 Farm Jeeps, 2 Projects

Originally posted 04/18/2003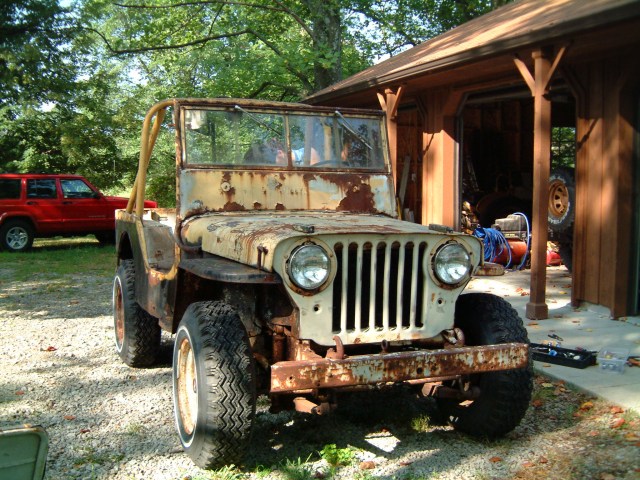 We're now planning to spend the summer taking the blue Jeep apart and doing a frame up restoration on it. It will be easier to the body off the frame, and we may even get the frame sand blasted. All the while we can continue playing with/driving the yellow Jeep all summer. We're in the process of getting the Newgren hydraulic implement lift mounted on the yellow Jeep.
If all that goes as planned, we will transplant the engine from the yellow Jeep to the blue Jeep next winter and have the rebuilt blue Jeep rolling next spring. At which point we'll work more on the yellow Jeep, or start the restoration of Barry's '79 CJ-7, or maybe another Willys will have followed us home by then…
1947 Willys Jeep CJ-2A Project "Old Yeller"
1949 Willys Jeep CJ-3A Project "Ole Blue"
3 4 Jeeps, 4 Projects
Originally posted 02/13/2019
So… 16 years later, we are actually doing more work on Ole Yeller the 1947 CJ-2a! We have a new body and have pulled the engine and are currently (as in 2019) in the process of taking it down to the frame. Updates coming on the Projects page or the FarmJeep Blog.
The next Jeep in the queue is Barry's 1979 CJ-7 Golden Eagle. An engine rebuild and re-body are pending.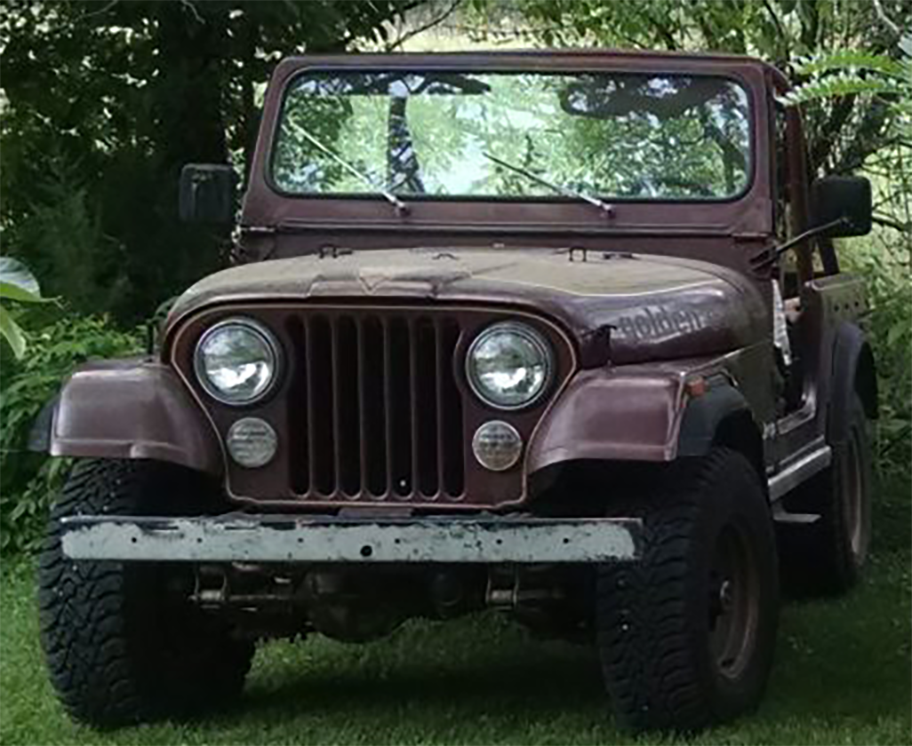 After that "Rusty" the 1950 CJ3-A…
And Barry is still taking Ole Blue the CJ-3A with the Newgren lift to shows, and it sometimes needs a little attention
1947 Willys Jeep CJ-2A Project New Body For "Old Yeller"