This summer we have been contacted by two individuals who were researching American Bantam tags on their plows. The first is a 16″ single bottom plow that has been in the same family since it was purchased. It is located in Virginia and is still being used to plow with a tractor.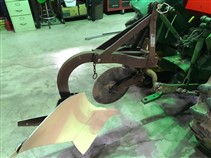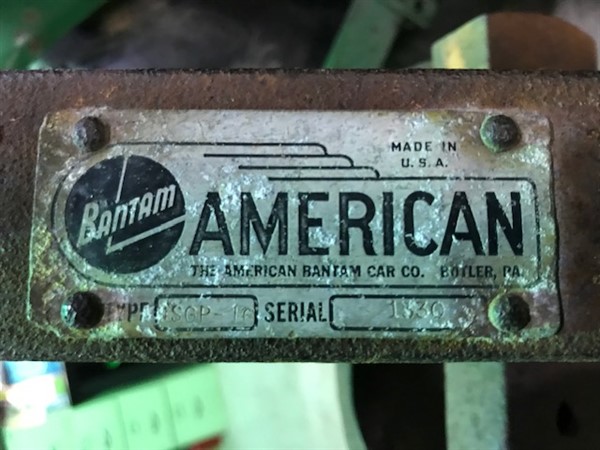 The Bantam model is an "NSGP-16." All Bantam plows we have seen used the same model number as used by Newgren. Newgren used a 5 or 6 character model code. The first two characters indicated the manufacturer and number of mouldboards. The codes we have seen are either "NS" meaning (we assume) "Newgren Single" bottom or "ND" meaning "Newgren Double" bottom. The next two characters indicate mouldboard types: GP – General Purpose, SB – Slat Base, or F-Forgy Base. The last characters are actually digits indicate the plow size – 12, 14, or 16 inch. So we know the above plow is a Newgren made single bottom 16″ plow with a general purpose base.
Our Bantam labled slat plow has the model number "NDGP-12″as expected. Our working assumption has been that Bantam simply took the current stock of Newgren plows and replaced the tag with the new Bantam tag, copying over the model and serial number. But something else may have been happening too.
The second plow is located in Ontario, Canada and is the first example of a 10″ plow – Newgren or Bantam – that we have seen. This one is also still in use behind a Ford 8n.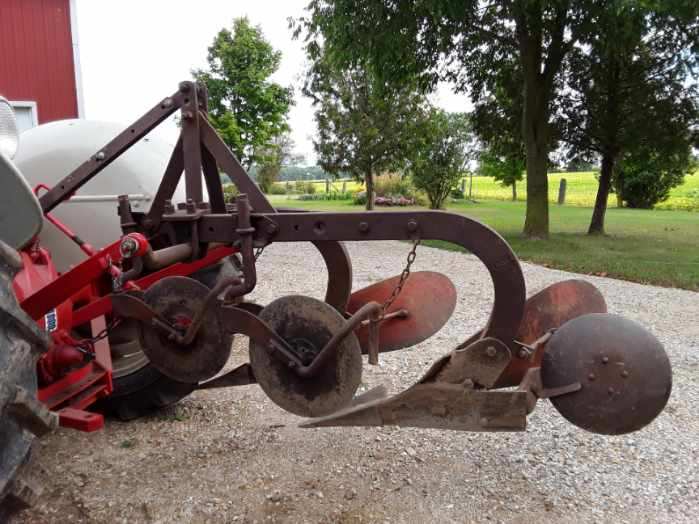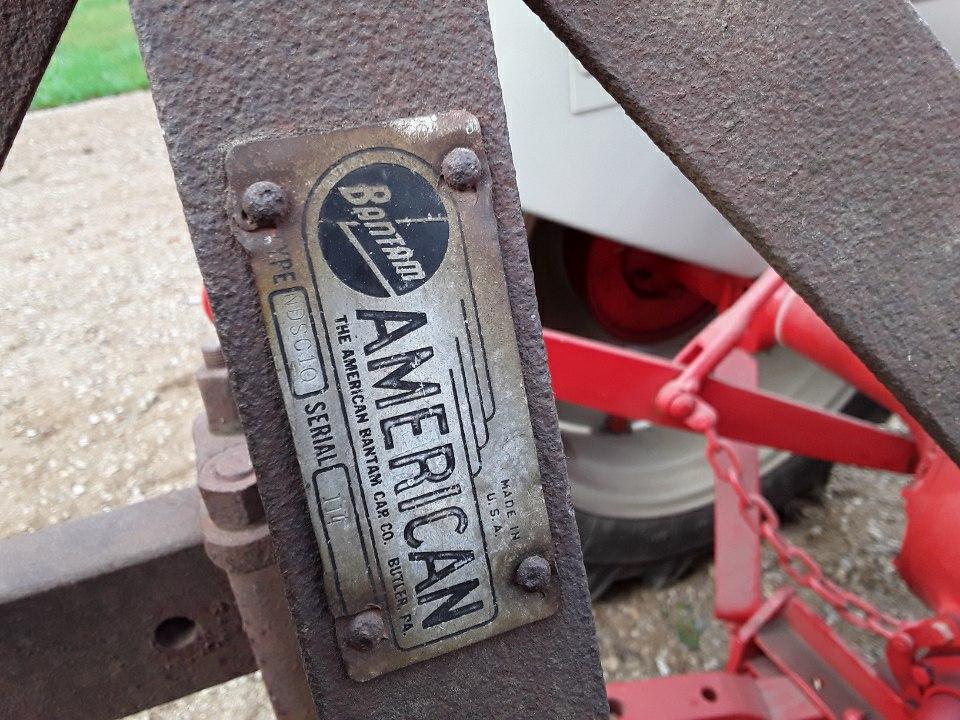 The "Type" or model is "NDSC10" and the serial number is 114. As stated, all examples of Bantam plows discovered thus far had used the same model designations as Newgren. We have never seen the "SC" code, nor have we seen any 10″ model plows in the Newgren literature we have collected.
Is it possible that Bantam produced a plow that was not in the Newgren line? The "SC" code and the lack of the "-" before the "10" would indicate that this was not a direct copy. Did they expand what had been the Newgren line with a new product? Did "SC" stand for a new type of base or was it an error (it appears to be a "GP" base)? This simply adds to the mystery surrounding the final years of American Bantam. Stay tuned.