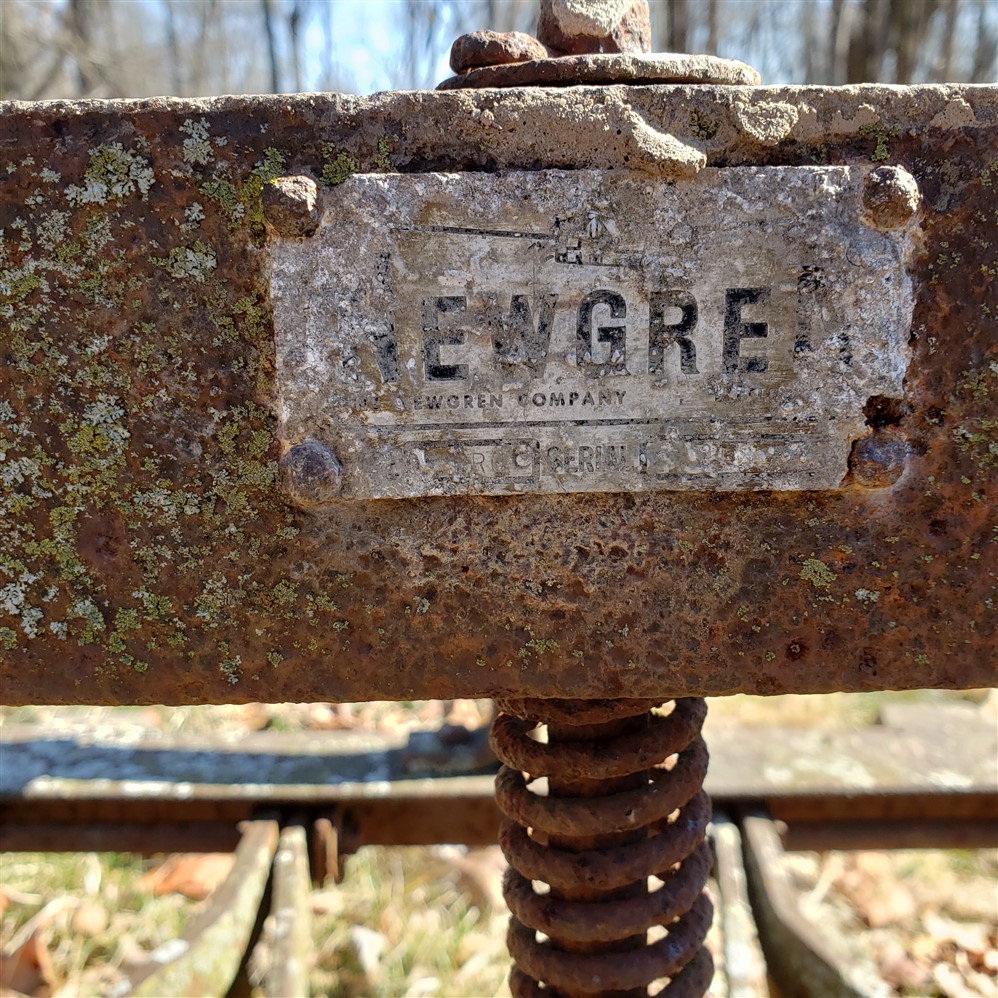 Jim W. of Claypool, IN needed a small chisel plow for his wildflower patch. He found a small, 6-foot, Newgren unit in Michigan and brought it home. He began to think a rototiller might be a better solution and decided to sell the unit. He took the time to search for Newgren, a company he didn't know.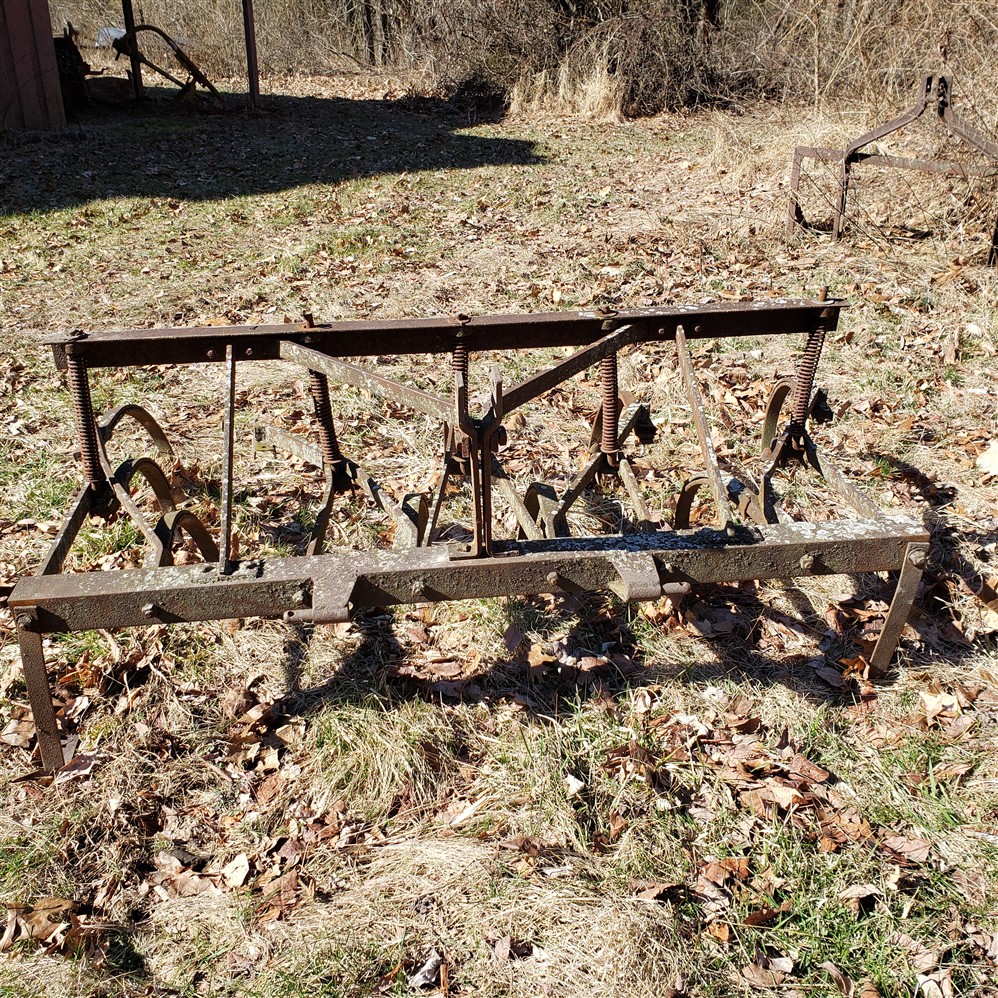 Jim knew, when he found the Farm Jeep site, that the cultivator needed to be with us. Jim sent us a note and pictures, asking if we would be interested. For the second time in a month, we have been able to acquire a rare Farm Jeep implement. We will always be grateful to Jim for taking the time to contact us and for making it possible for us to preserve this piece of Newgren history.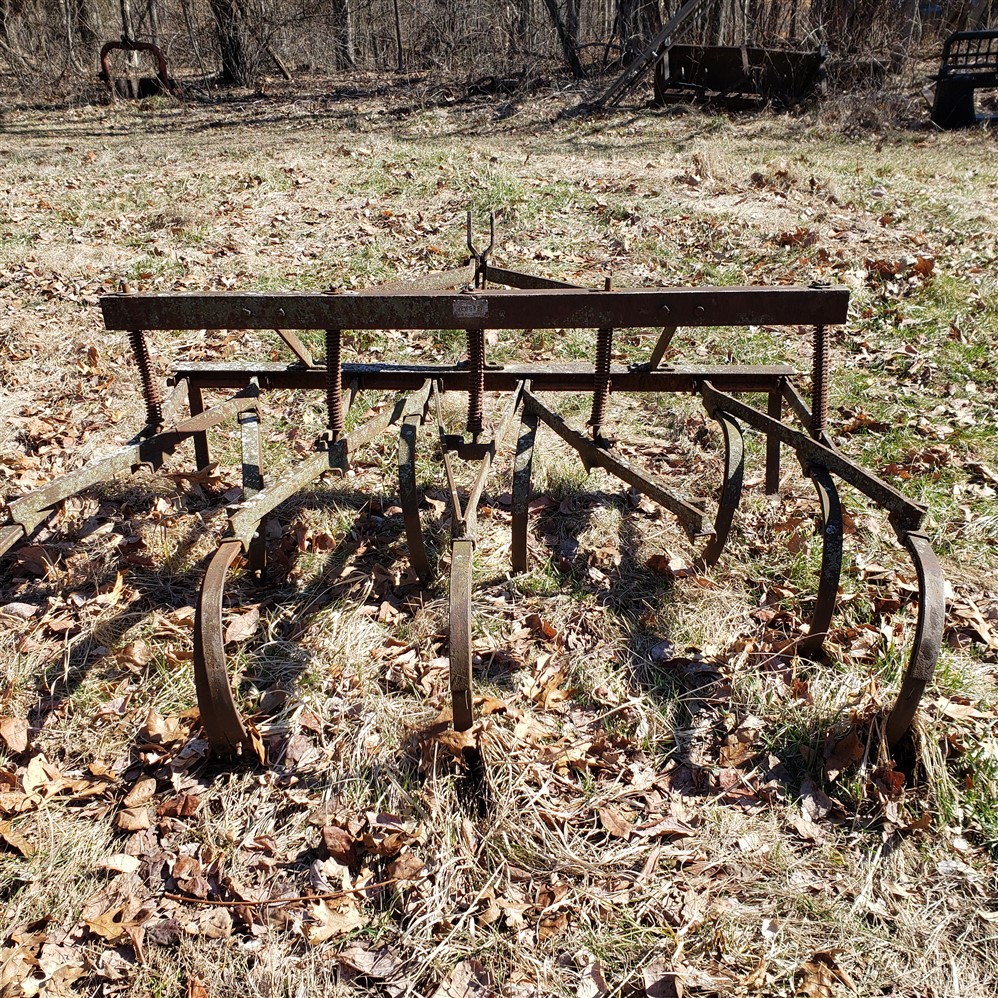 We have never seen a Newgren implement in the wild. This one is very complete, with the exception of one chisel shank, which appears to be bolted to another set. It has functioning front legs.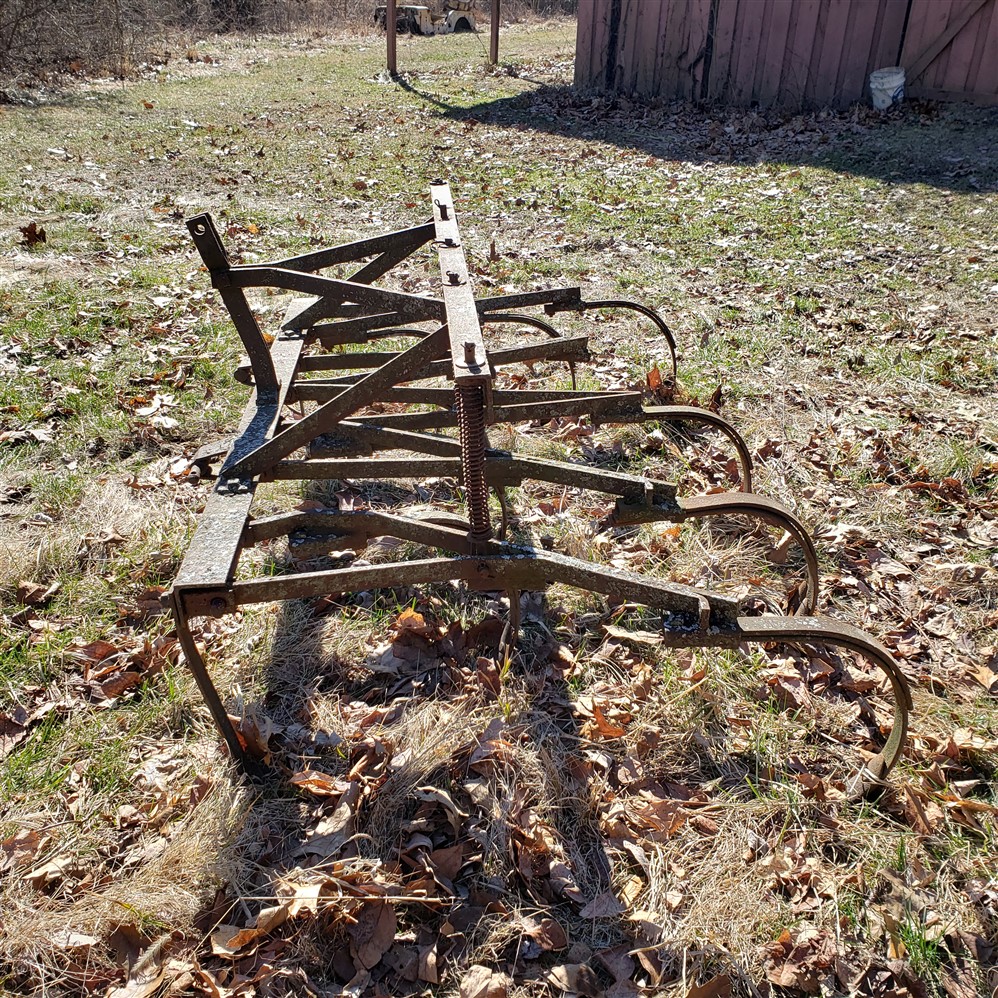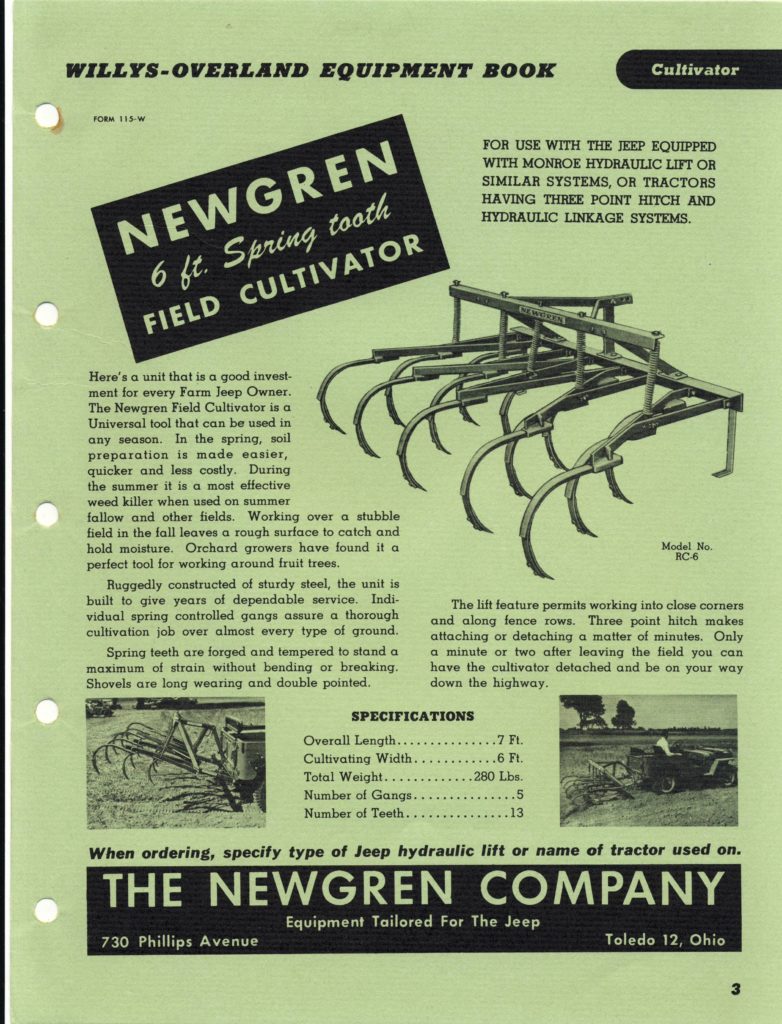 We will do some minor restoration, but the cultivator should be ready for spring and shows.