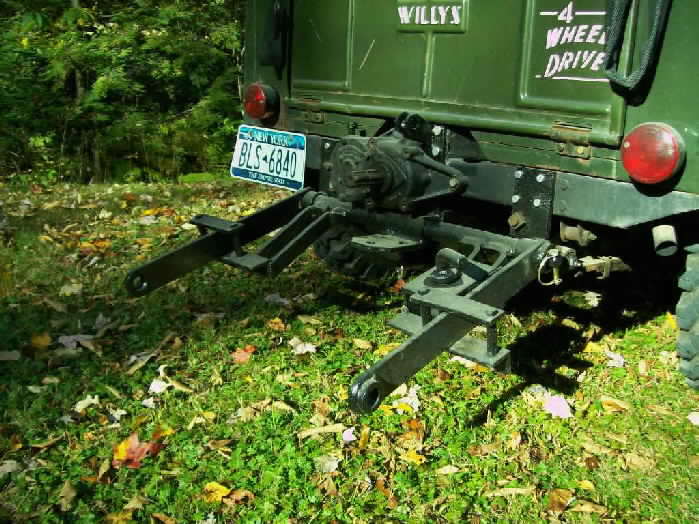 Once the "Love Hydraulic Lift System" was introduced in August of 1946, Jabez Love was free to return to his company and operations. While neither Love nor Charles Sorensen wrote about their times at Willys-Overland, we have surmised that once Newgren had taken responsibility for distribution of the lift, Love returned to Eau Claire, MI and began to think about his own version of a Jeep hydraulic lift.
Here is what we know. Love made the following changes to his original design –
As Newgren had done, he moved the reservoir from under the hood to within the underbody frame structure. Unlike Newgren, he maintained the pump and mounting bracket he had used.
The control valve was moved to the underbody frame and allowed for a between the seats control lever as Newgren had done. Love did not allow for a rear, at the hitch, control lever.
Love completely change the way in which the lift arms attached to the implement arms. This allowed for easier attachment.
These changes are visible in the pictures provided by Wade Rogers.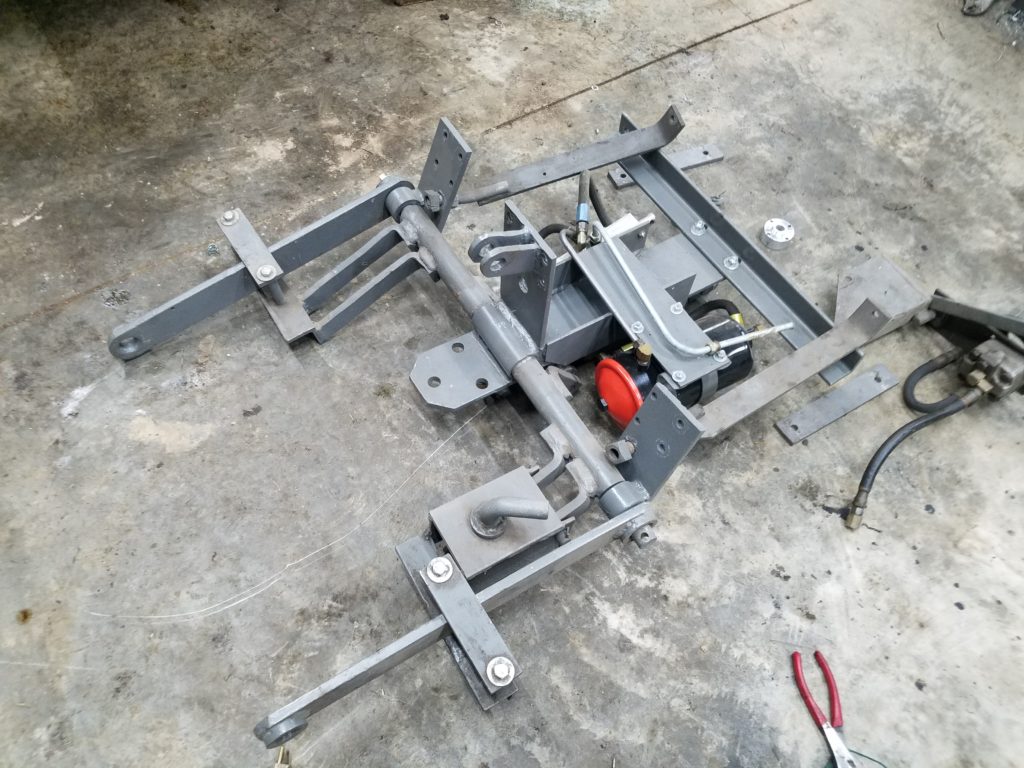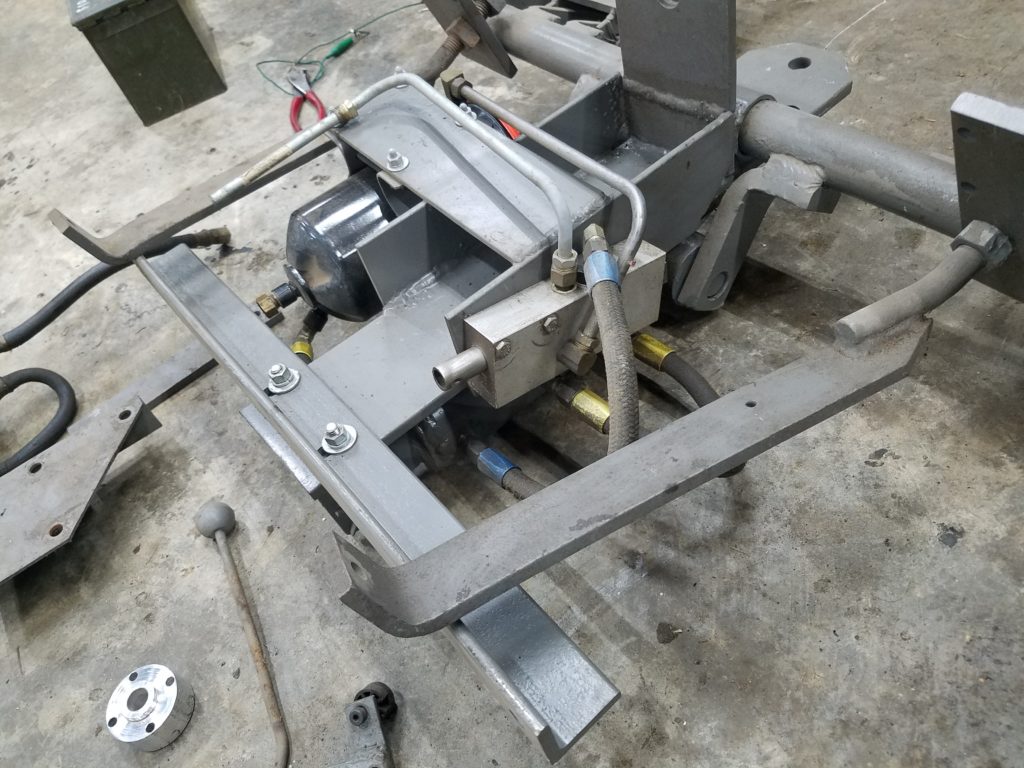 Although it was never a "Jeep Approved" lift, it was an important contribution to the Farm Jeep.