Electric, belt or crank driven hydraulic pumps can be used to power snow plows or hydraulic implement lifts.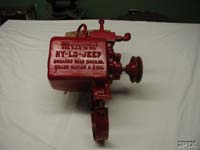 Monarch HY-LO-JEEP – belt driven with attached reservoir, attaches to generator with strap.
Monarch HY-LO-JACK – belt driven without attached reservoir, attaches to generator with strap.
Monroe – crank driven
Newgren – crank driven
Stratton – crank driven
Love – belt driven, bracket installed under oil filter.
---
Hydraulic Lift Pumps
Love
The Love pump installation is described in detail at Step 1 here.
Availability – We have little information on the pump used by Love. These units are very rare and we can't offer any advice on finding parts.
Newgren, Monroe, and Stratton
These lifts all used the same pump, with Newgren using two different brackets.
The Newgren pump and bracket pictured above is the original style, as is shown in the 1947 installation instructions. At some point Newgren replaced the bracket with a cast model very similar to the Monroe bracket.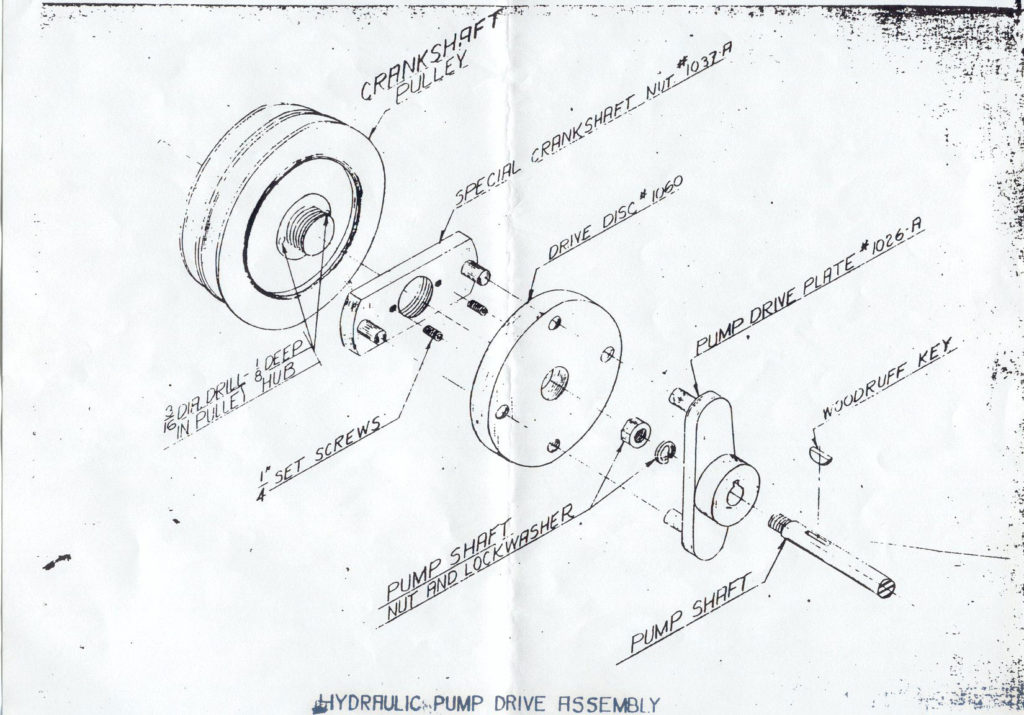 The Monroe and Stratton lifts use a three tabbed crank pulley (part # WO-646698) and a rubber coupler to drive the pump as pictured in the diagram below.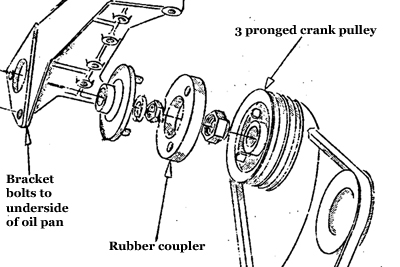 The unedited diagram and all the Monroe part numbers are available in the Monroe Hydraulic Implement Lift Parts List.
Availability
We are pretty confident that the same PESCO pump was used on the Newgren, Monroe and Stratton lifts. The PESCO pump (or a reproduction) is available, since it was also used on International Harvester tractors, including the Model A and Super A. The pump is available through Case/IH dealers or online at eBay and other sellers. Just search for "IH Model Super A hydraulic pump." You will need a mounting bracket, the special pump manifold, and the coupler to fit the pump to the crank pulley listed above
WARNING – Gear pumps, like the PESCO, cannot be rebuilt. Seals are replaceable, but use caution when looking at used pumps. They are often simply worn out.
Reproduction brackets and couplers are available from sellers listed here. We would not recommend using the original Newgren design. We have found that it caused some alignment issues and maybe the reason it was changed.
Other hydraulic pumps
Other pumps were often used when the crank pulley was already in use. Monarch made the most popular model. These can still be found and most are repairable.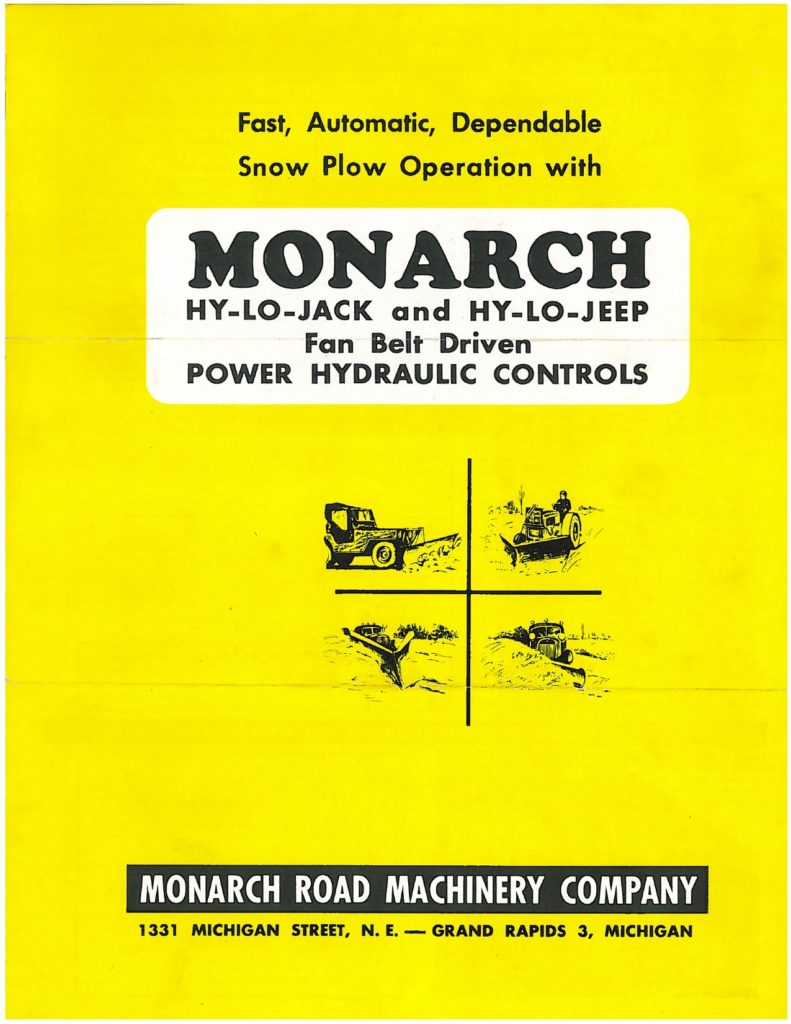 Monarch pump schematics/parts documents, courtesy of ewillys.com, are available here. There is also more information on the pumps at http://www.ewillys.com/2012/10/29/monarch-hy-lo-hydraulic-brochure/
Gary Keating has provided us with the installation insturctions found in a NOS pump kit. you can seem them here.