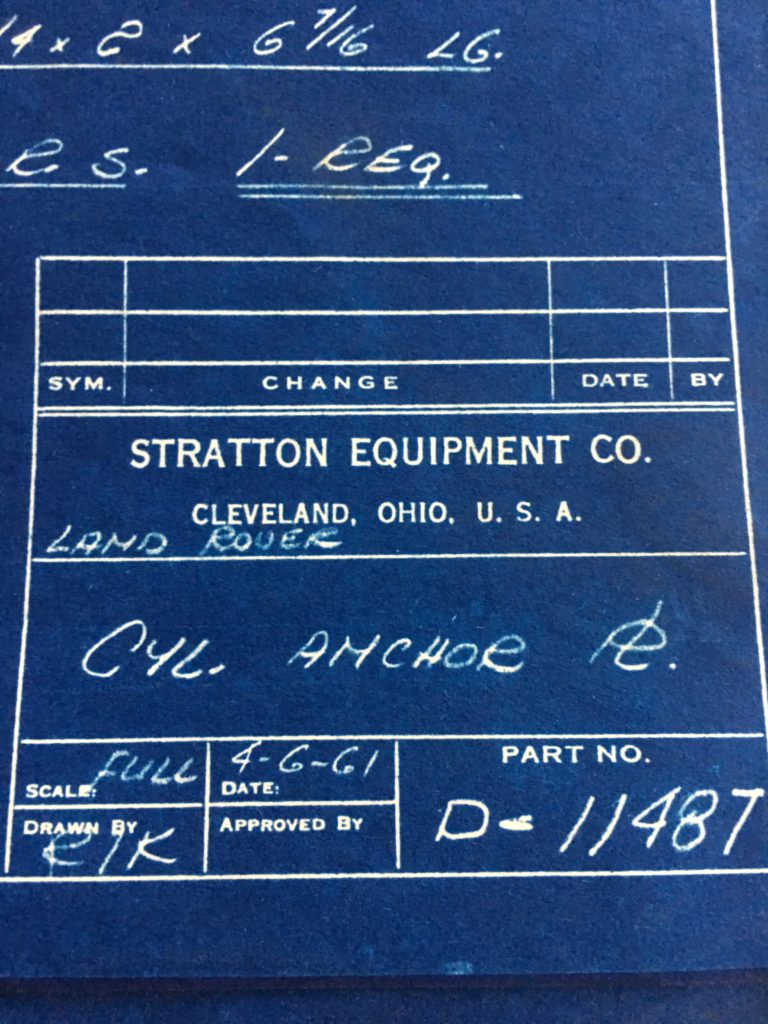 Among the items found in the E&K's files was a blueprint marked Land Rover. We don't have any knowledge of the Land Rover, but our friend Google tells us that it was marketed as a tractor, complete with PTO. But after watching a video posted on eWillys.com it is clear it was based on the Willys MB jeep.
We don't recommend watching the whole thing, but check out the early history with the shoots of the surplus military jeep.
We also contacted Josephine Roberts who authored an article for the Farm Collector. While she did have knowledge of a lift being made for the Land Rover, she did find these two photos.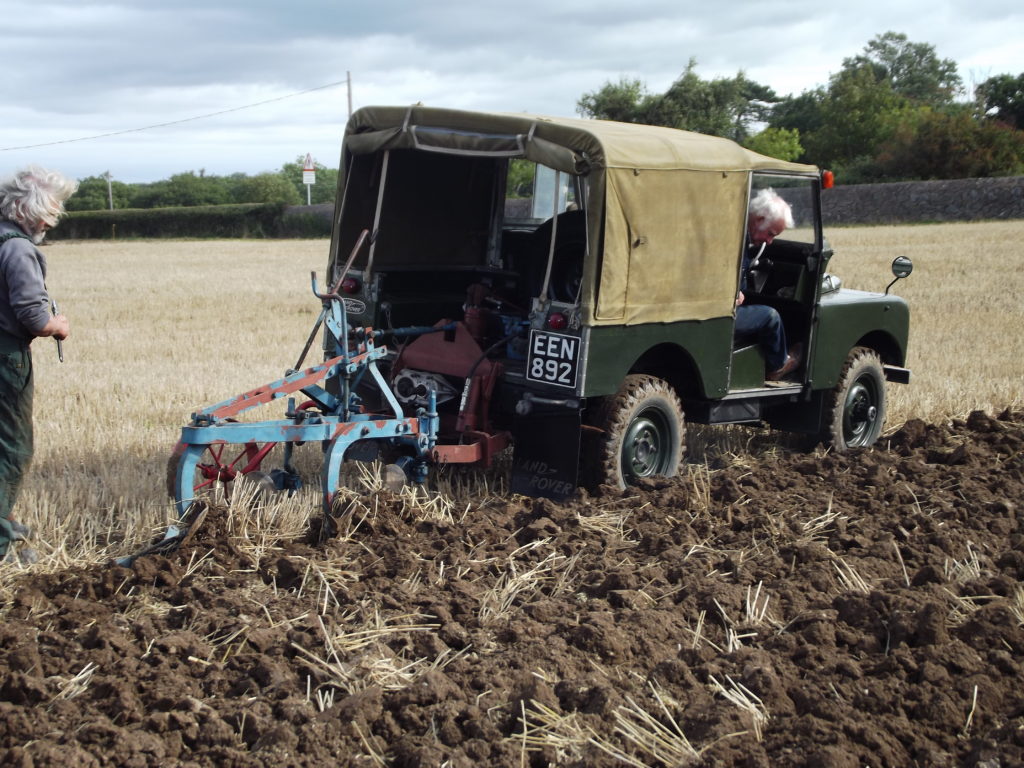 We haven't been able to identify the lift, but it is possible that it might be a Stratton design. However, after watching the video over on eWillys, we believe it may be a British design.