Dave at eWillys.com posted a series of 1948 Willys ads from the Montana Farmer-Stockman newspaper. You can see the ads and details here. This series of ads gives us a chance to see how Willys was selling the Jeep as a "tractor." We noticed that most of the ads featured the Jeep plowing or using other implements. 1948 was a transition year for the hydraulic lifts sold with the Jeep. Love designed hydraulic lifts, sold by Newgren became available in 1946. Newgren produced its own version of the Love lift in 1947. In 1948, Monroe replaced the Newgren as the "Jeep Approved" lift.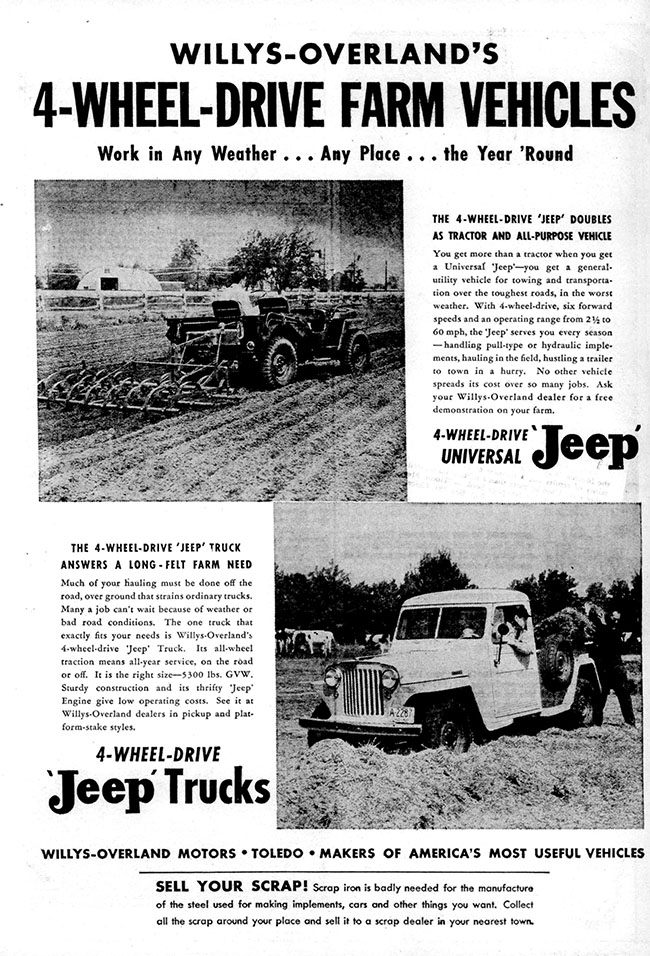 In the above January ad, the Jeep is using a spring-tooth harrow mounted on a Monroe Lift. This is one of the earliest ads featuring the new Monroe lift that we have seen.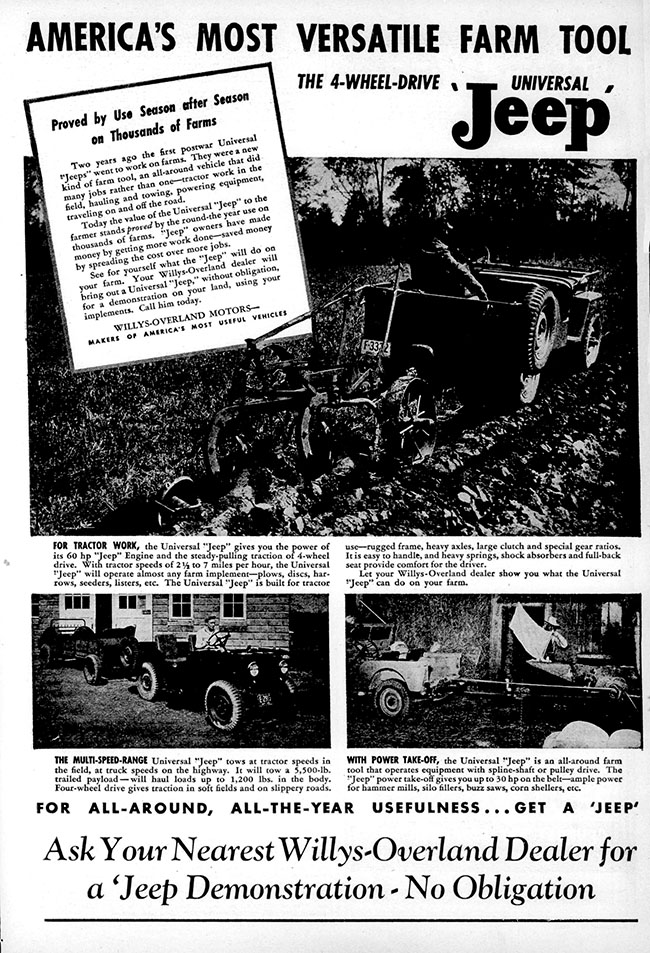 This March ad has a very catchy banner line, "America's Most Versatile Farm Tool." but the Jeep is pulling a wheeled plow via the drawbar. By this date, both the Newgren and Monroe lifts were available. Perhaps the marketing department wanted would-be Jeep owners. who might be thinking of switching from tractors without a hydraulic system (anyone other than Ford and Ferguson), to know that they wouldn't need to buy new implements.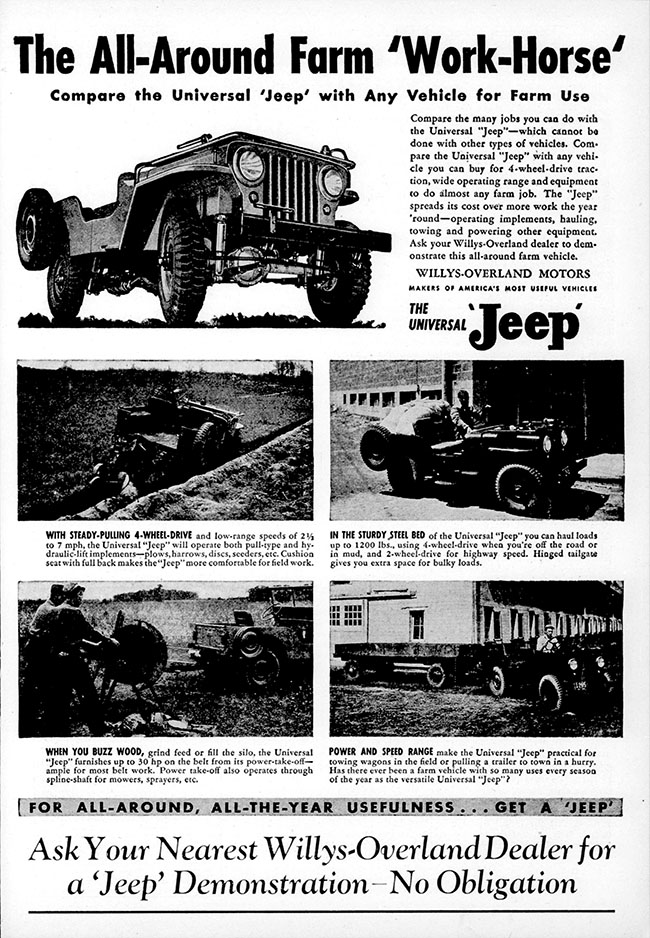 The April edition features yet another way to plow with the Jeep. This time it is using a Newgren lift and what appears to be an early Newgren plow. It would have been about this time that Willys had switched to the new Monroe lift as the "Jeep Approved" hydraulic system. This same ad appeared in the Country Gentleman in July, 1947.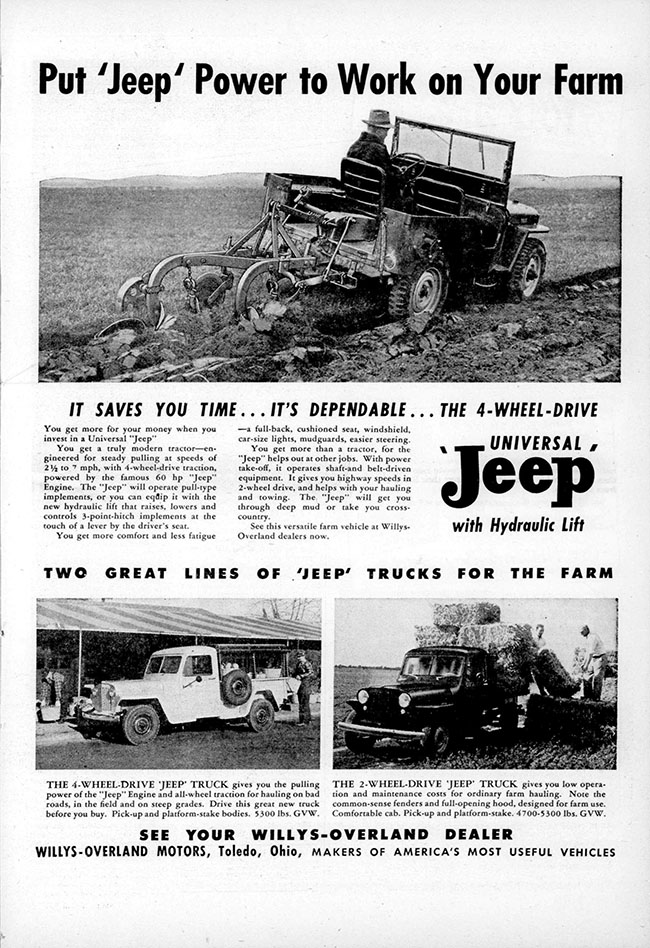 This June ad features the new Monroe lift with a Ferguson plow. Ferguson was set to provide his 3-point implements through Willys dealerships, but backed out of the deal. Ferguson saw the Jeep as a competitor to his tractor. Monroe's purchase of Newgren was meant to provide the Jeep with a ready supply of implements.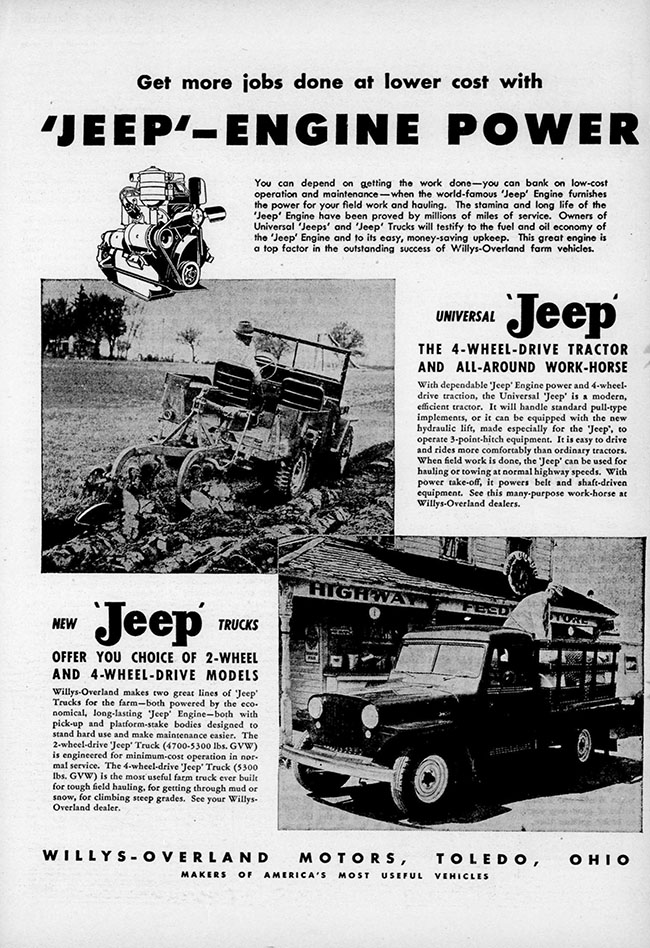 For August, the new Monroe lift with a Ferguson plow is again the featured product.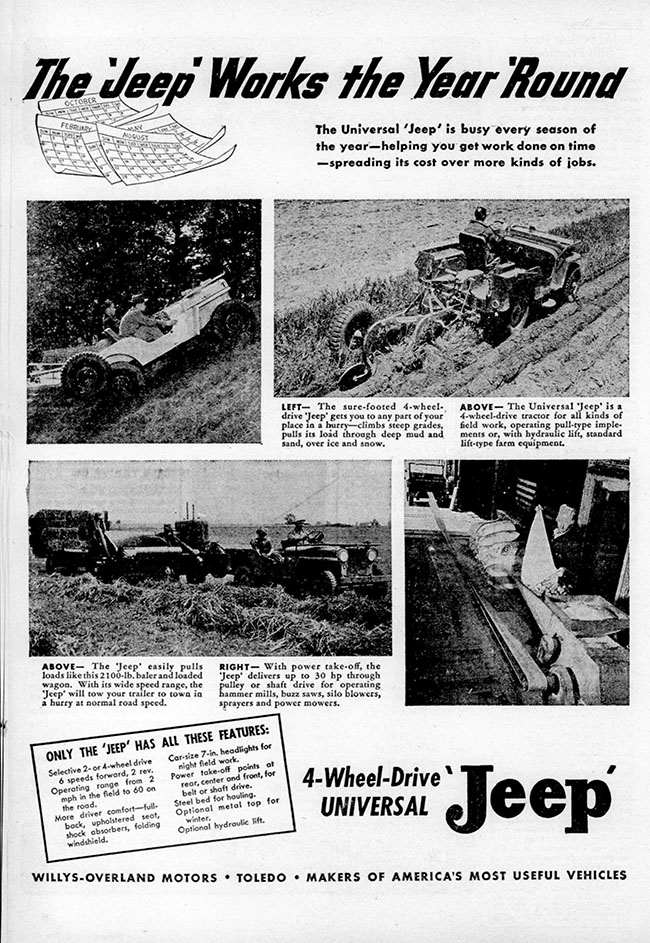 The November ad features the Monroe lift pulling a new Newgren plow with the land side depth wheel.
Dave also published ads from 1949. The following ad has a couple of interesting pictures.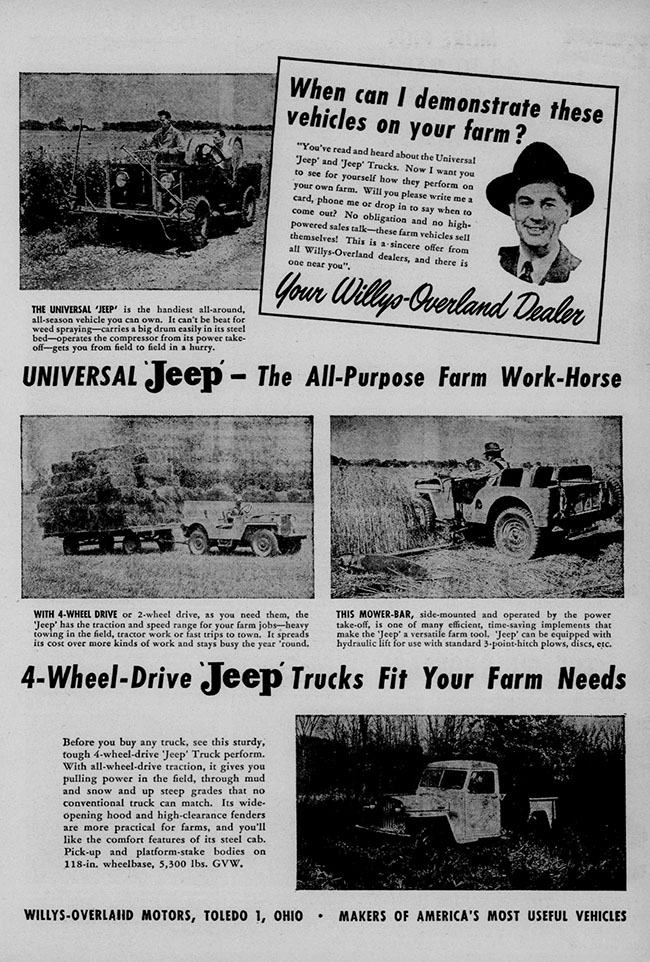 We are unsure of the make of the sprayer unit, but believe the sickle bar mower may be a K&K.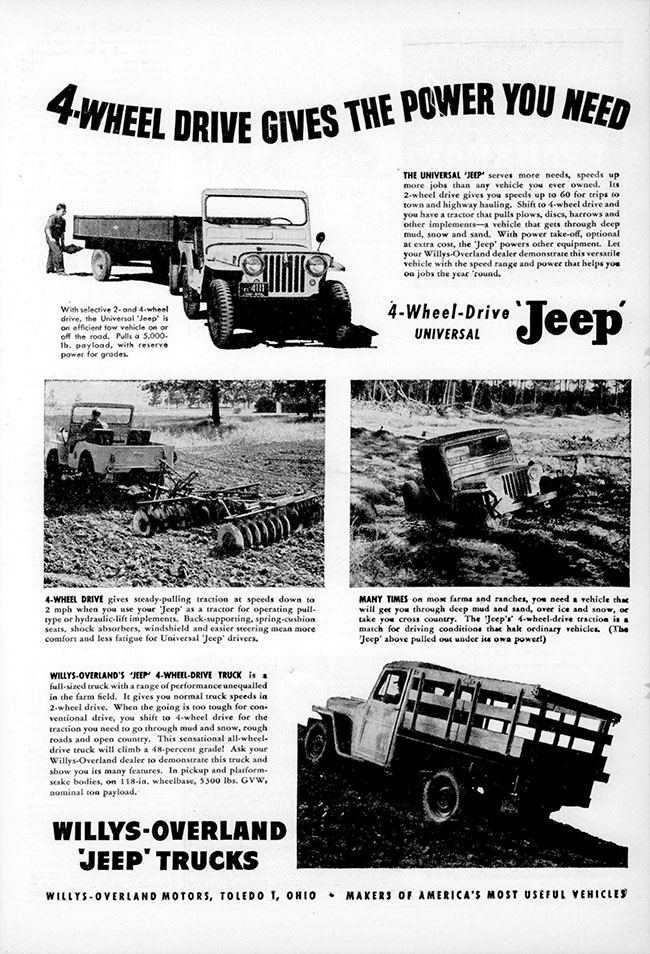 September returns to a drawbar attached double gang disc, but more importantly it shows the new model CJ3a! Production of the 3a had begun in December, 1948. According to Bob Westerman, Willys doesn't seem to have done much marketing of the new model until around April, 1949. At the same time Willys was running this ad, Monroe was preparing its own ad campaign.