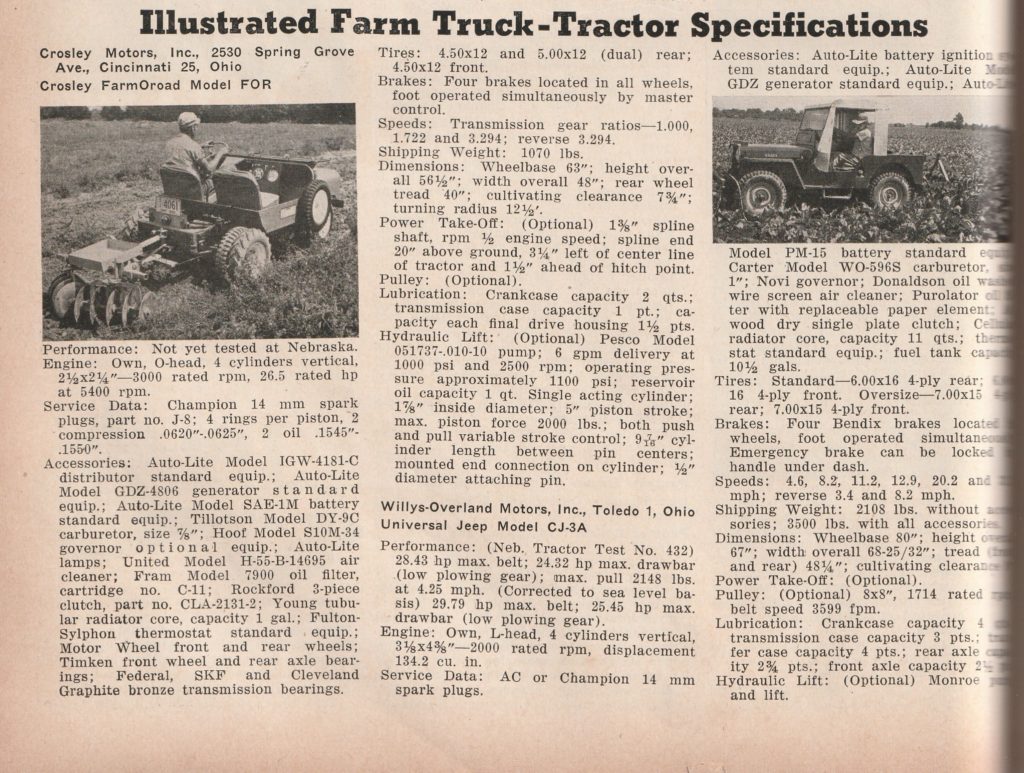 The 1951 Tractor Field Book listed two items under the Farm Truck-Tractor category. One was the CJ3a and the other was the Crosley Motors' Farm-O-Road model FOR. We have read Jim Allen's article on the FOR and purchased a book on the subject. We can't recommend the book, so in the spirit of "if you can't say something nice…" we won't name names. The impetus for this page came from meeting Rick Wells and his fleet of Crosley work vehicles at a F.A.R,M. Club of Southeastern Indiana show.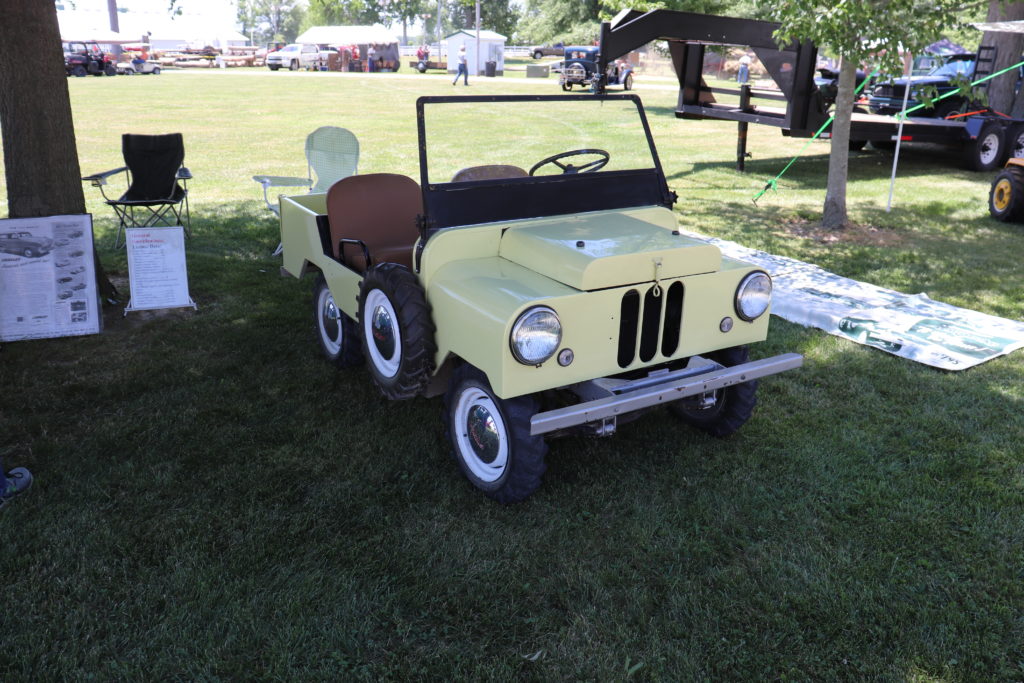 Rick's FOR spent its life not on a farm or on the road, but on a factory floor. The factory, located in Logansport, IN, used the little truck to tow a heavy tool cart around the factory floor. Seeing Rick's Farm-O-Road in person was great fun, as was talking to Rick about the vehicle's performance.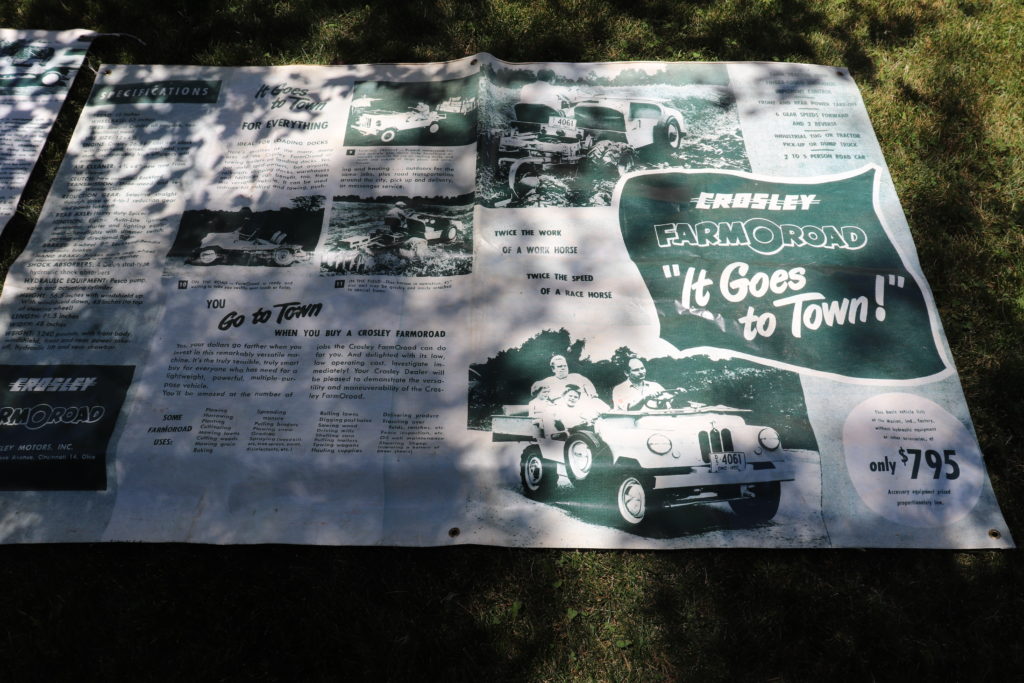 The individual who sold the FOR to Rick also gave him a couple of banners made from a brochure. The picture in the middle is the same one used in the Tractor Field Book (see above). It also shows the selling price, $795.00.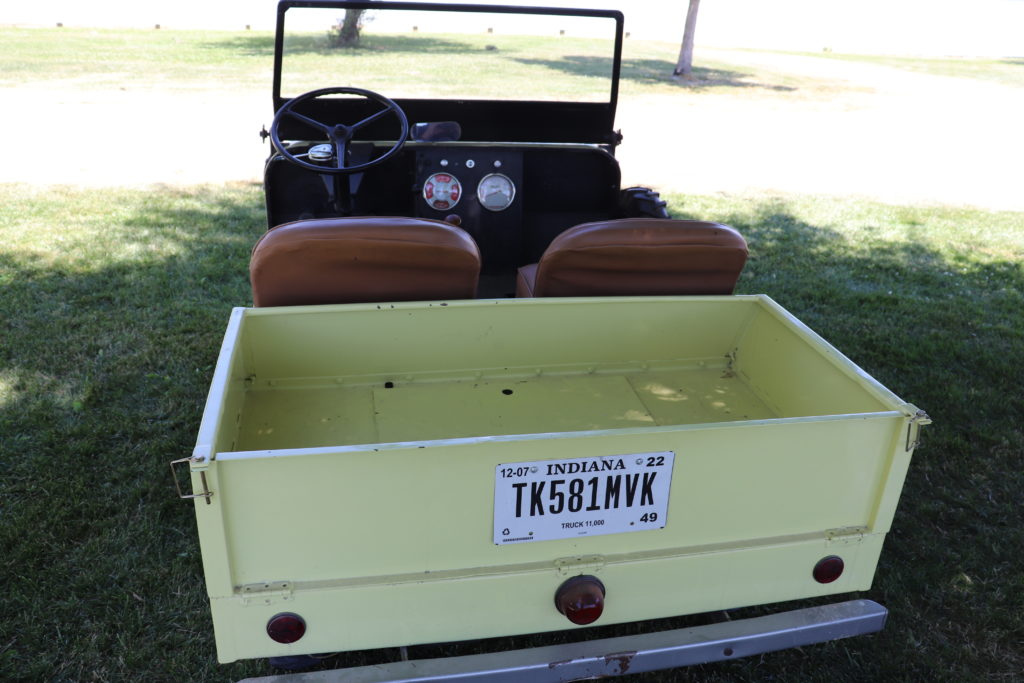 The Farm-O-Road is much smaller than the Jeep, but is in keeping with the other Crosley models. Rick was showing two other Crosley models, both rare and fun to see.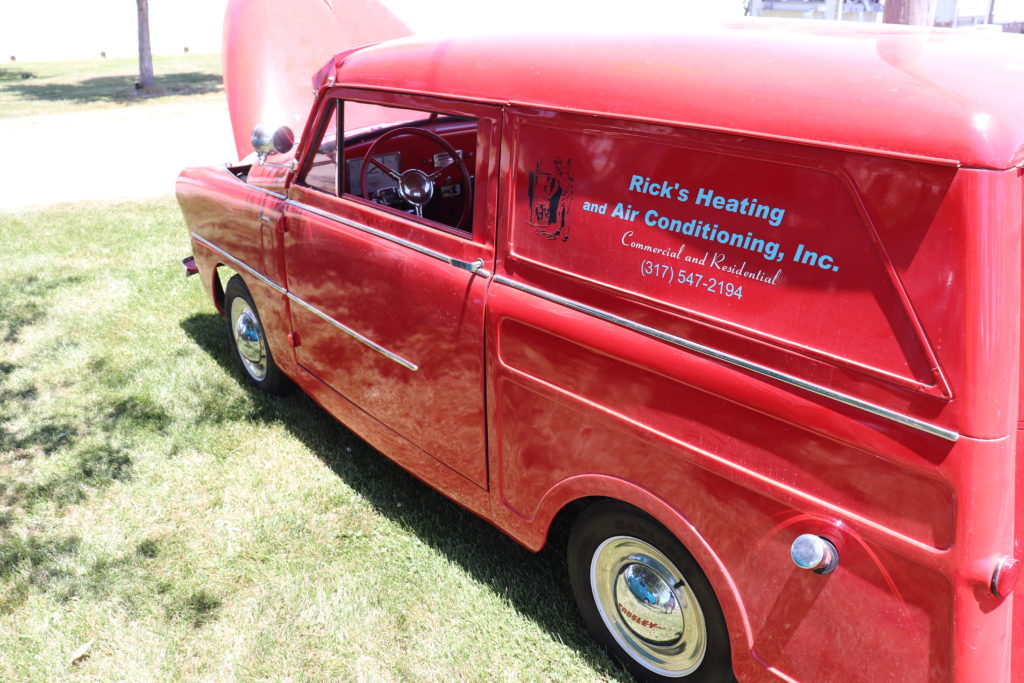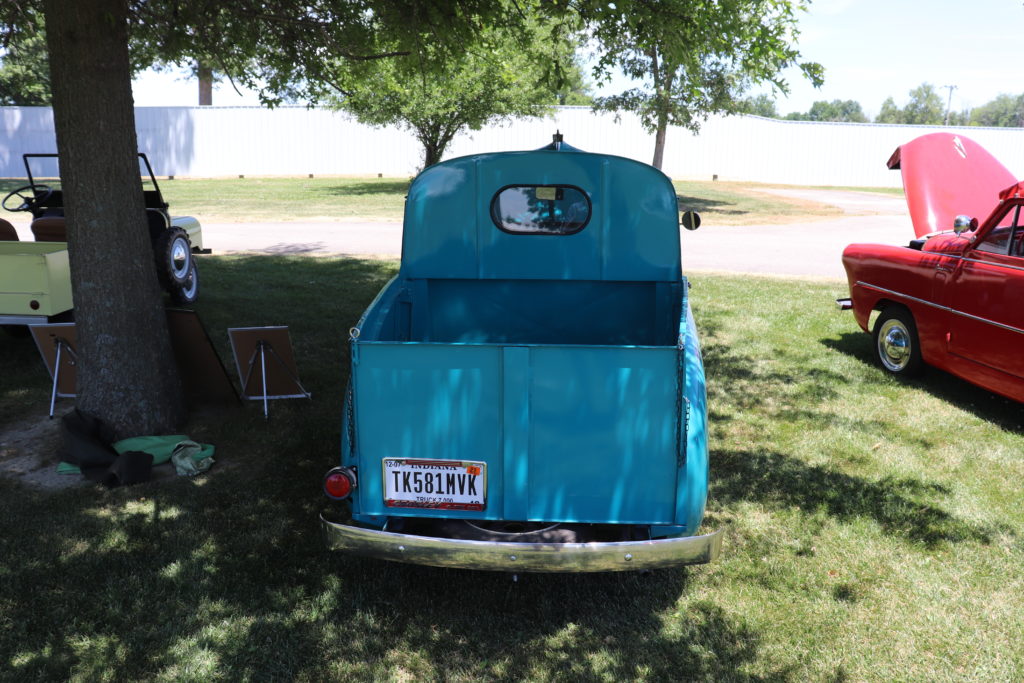 As we have said before, going to shows (with or without your Jeep) is a great way to discover living history. Thanks Rick for sharing these vehicles with us.