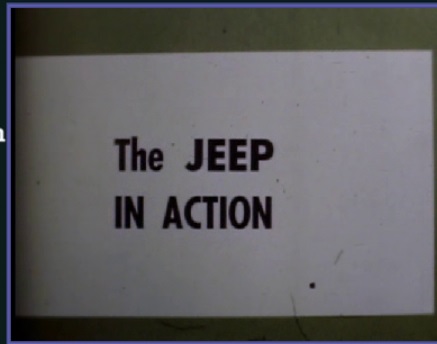 This short (7:18 minute) color, silent film from Campbell Films "The Incredible Farm Jeep" shows the Farm-Aid Implement Lift in action, along with a number of implements. As we started studying this film we recognized a few of the implements shown in the TMC brochure and in the TMC movie, that is also part of the DVD.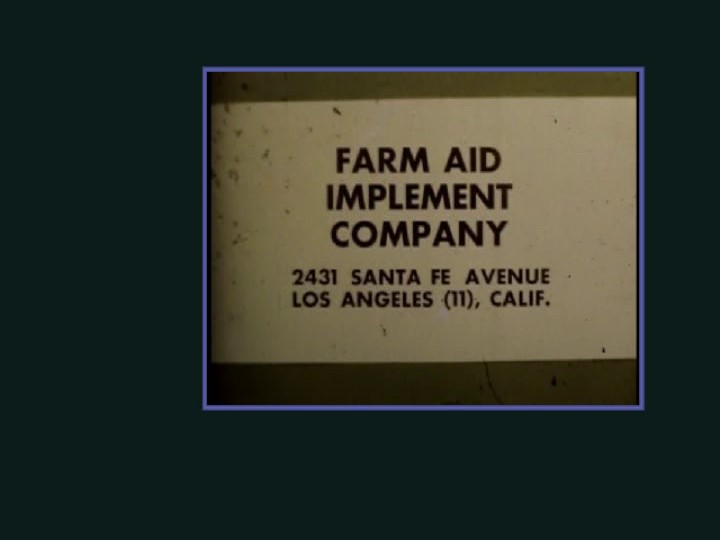 The movie opens with a scene of a VEC Jeep approaching the camera. The driver and passenger are flanked on either side by two men (0:11).
These men will reappear at several points in the film.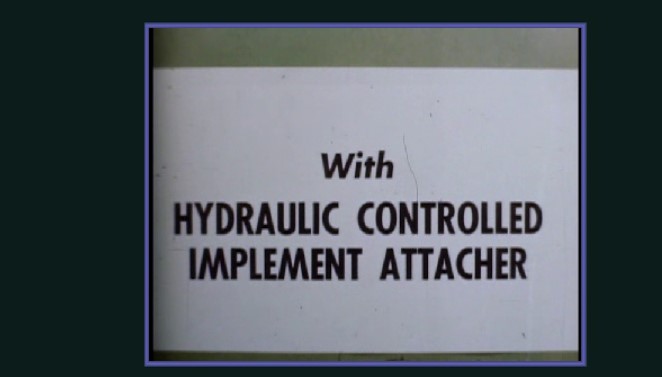 At the 0:26 mark is a demonstration of raising and lowering the lift. Note the PTO shifter. John Ittel reported needing to modify the lift to allow the rear PTO box to be installed.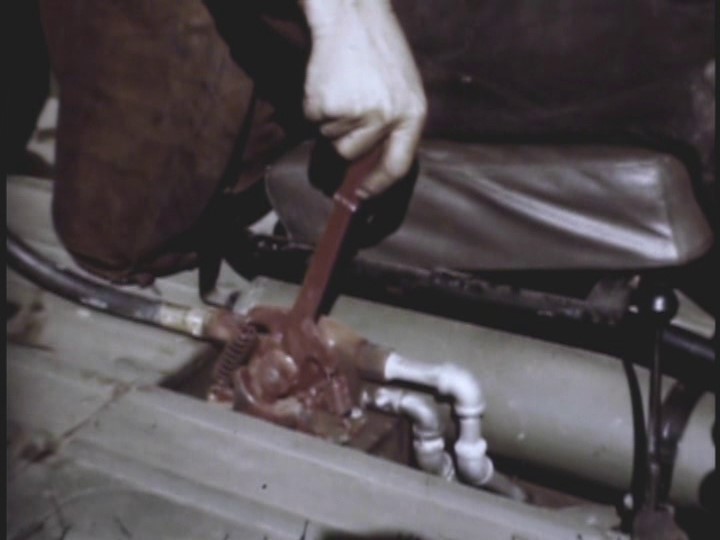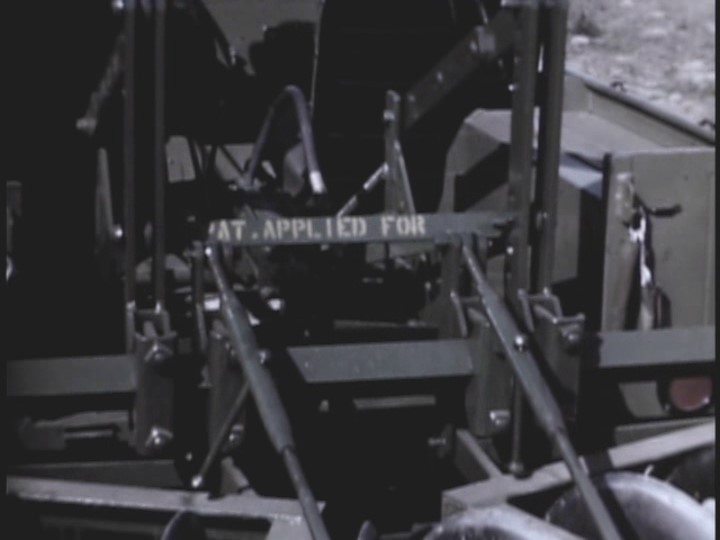 The rear PTO box doesn't appear to be installed on this Jeep.
At about the 0:41 mark we see a panned view of the implements to be demonstrated, ending with a shot of the Jeep, now driven by a woman (she will reappear later).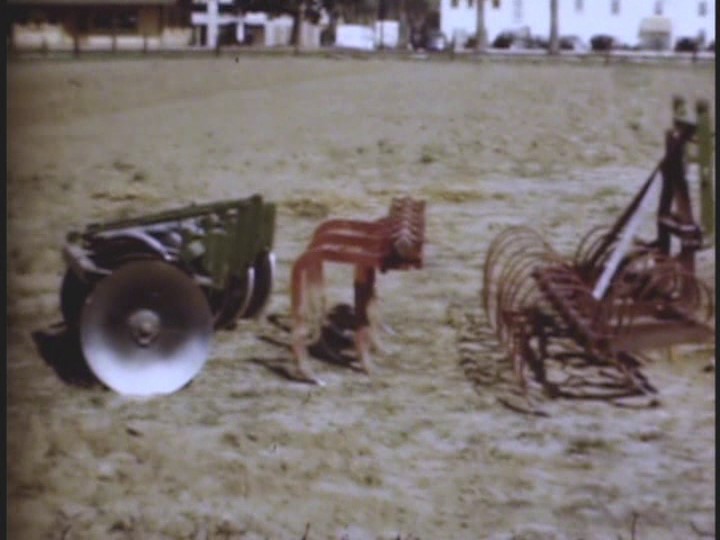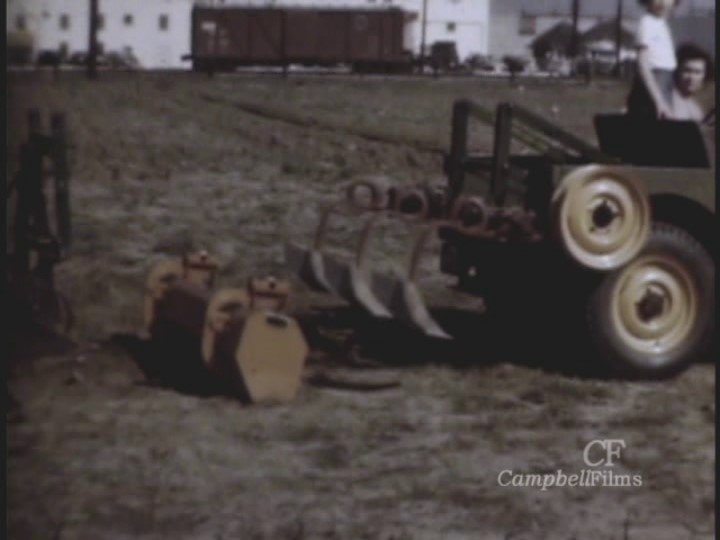 At about the 0:50 mark we have demonstration of how the Farm-Aid "tool bar" mounts to the lift.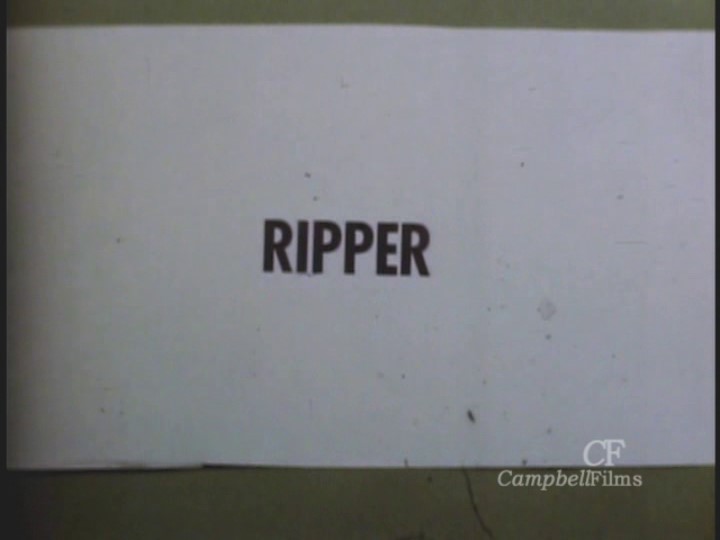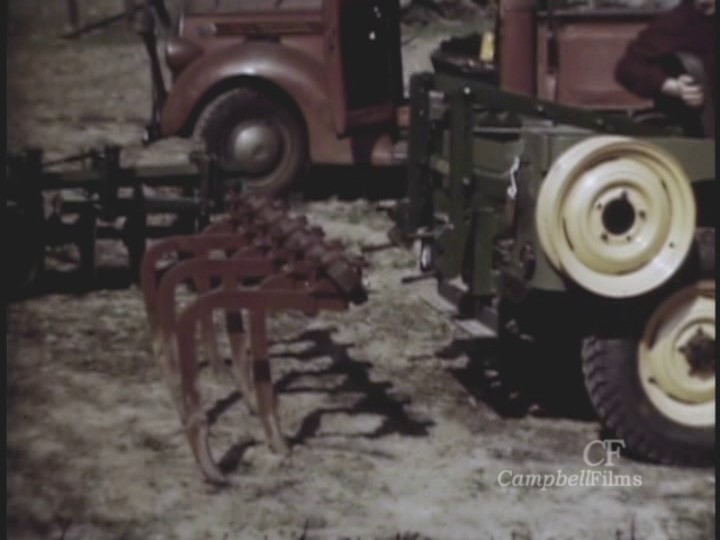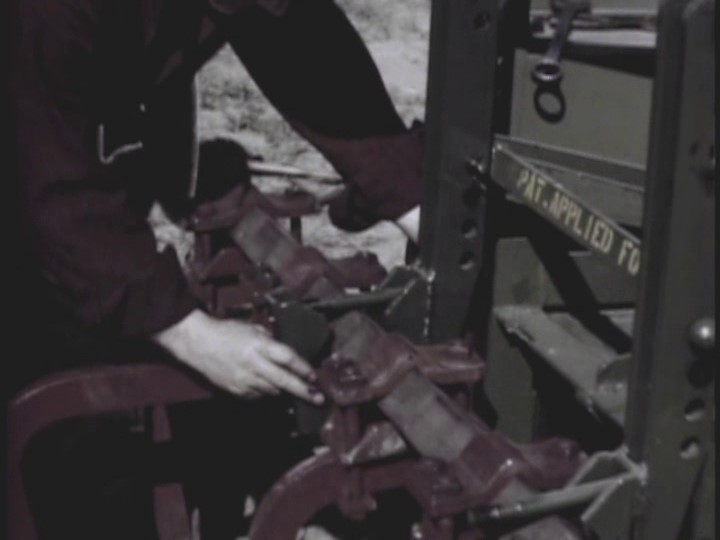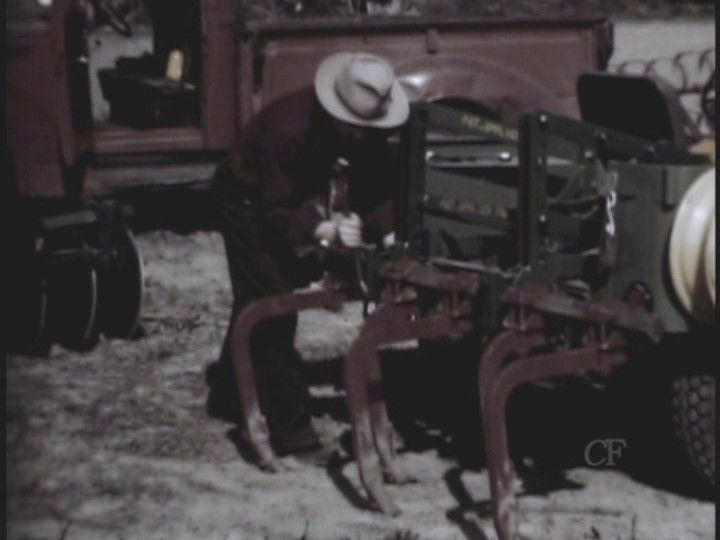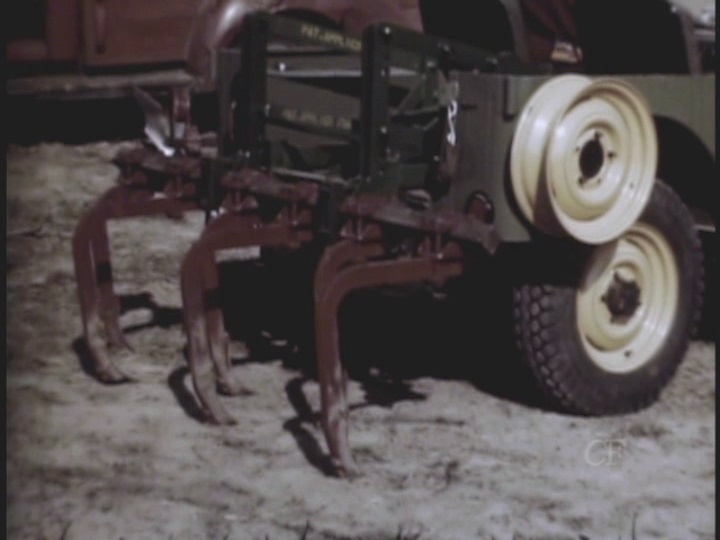 Note the tire tread. This is the first Jeep we have seen not equipped with NDT tires.
The "Ripper" was sold by TMC as the "TMC Chisel." Note that the top picture shows a PTO mounted with the Farm-Aid lift.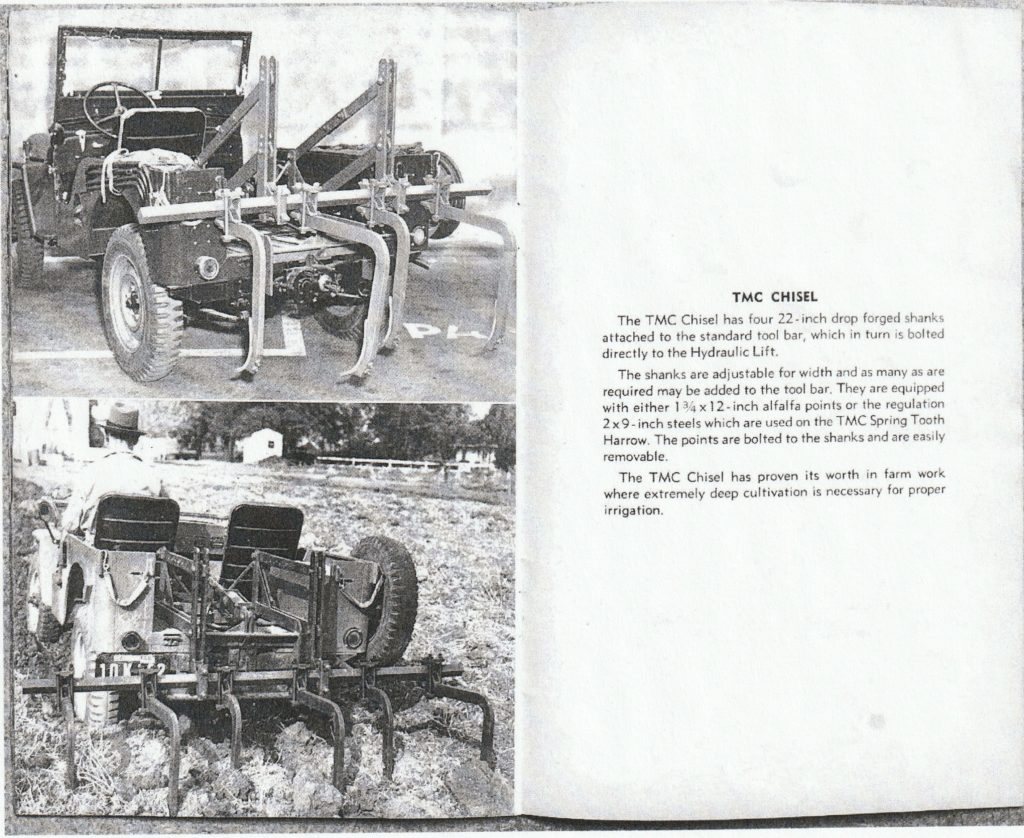 At about the 2:27 mark is the demonstration of the "Coil Shanks."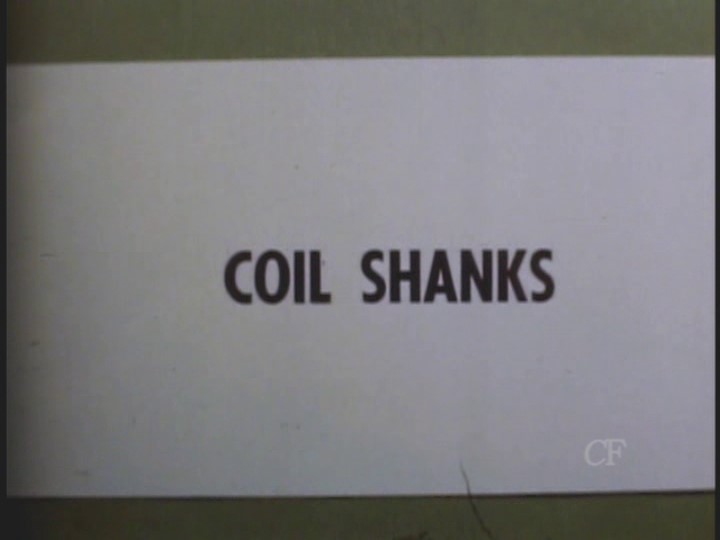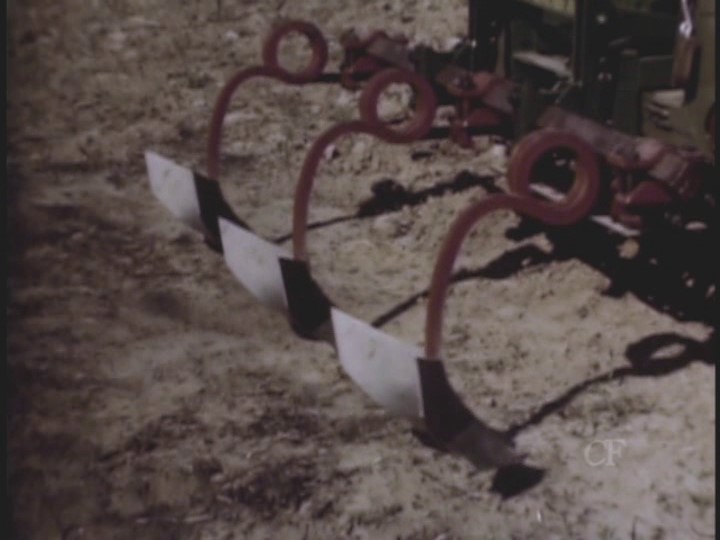 The "coil shank" is sold by TMC as the "furrower."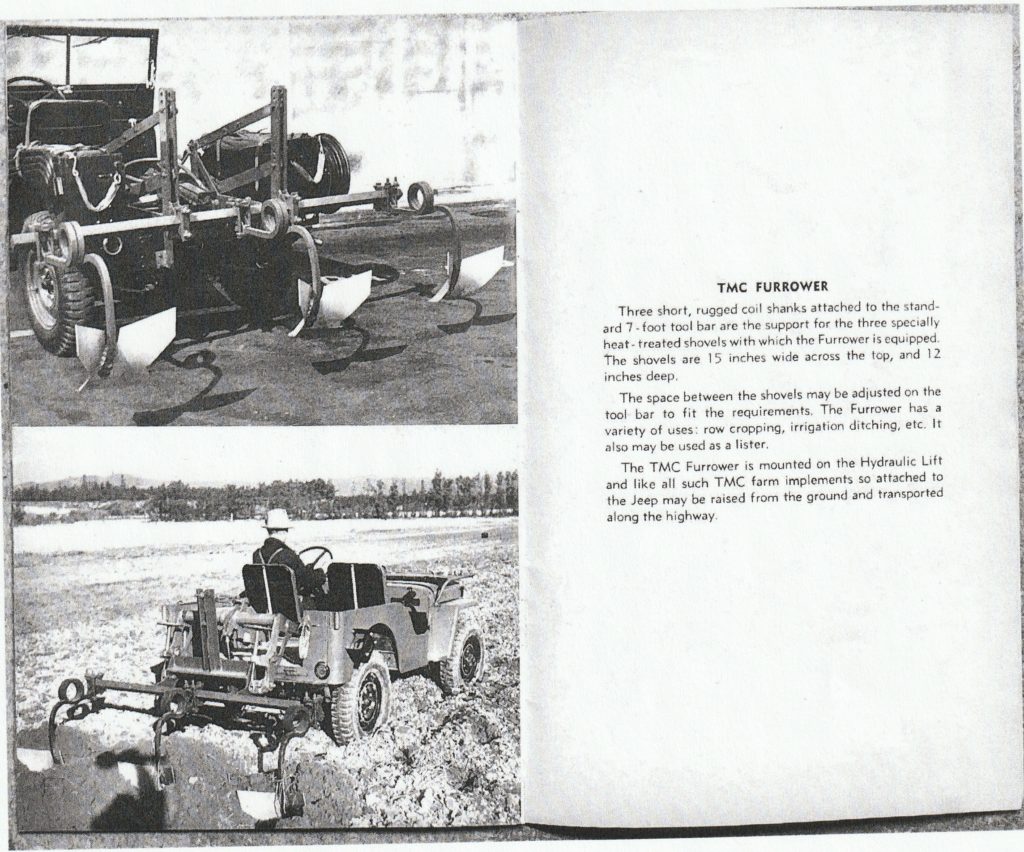 At about the 3:06 mark is the "Spring Tooth Harrow."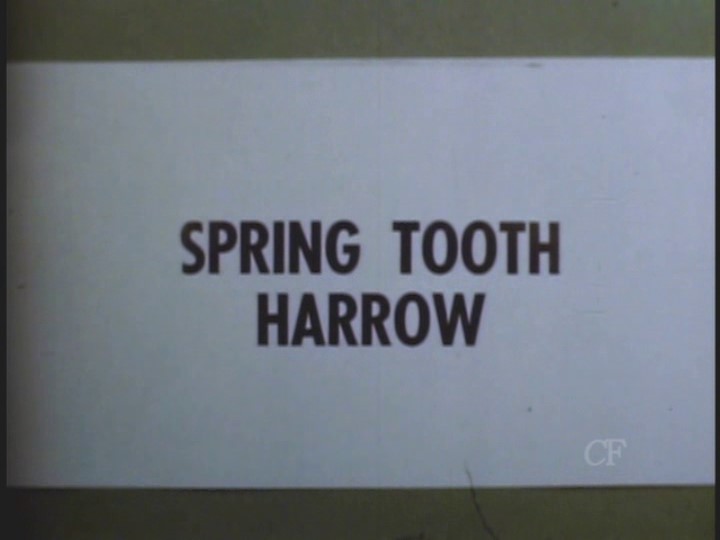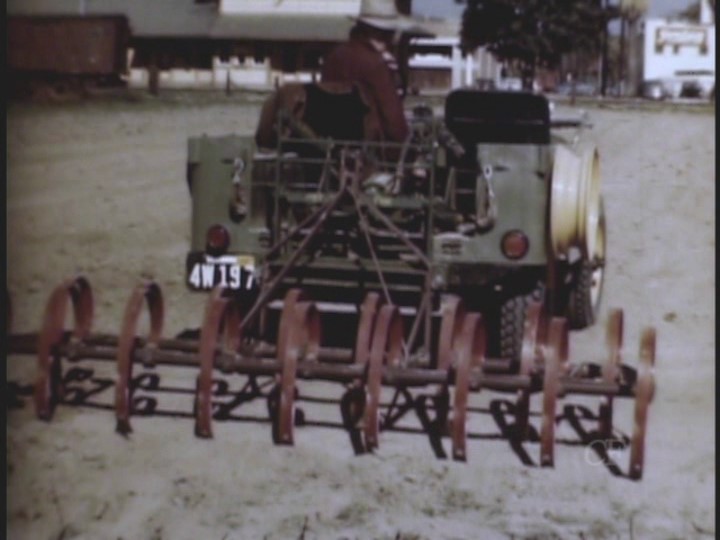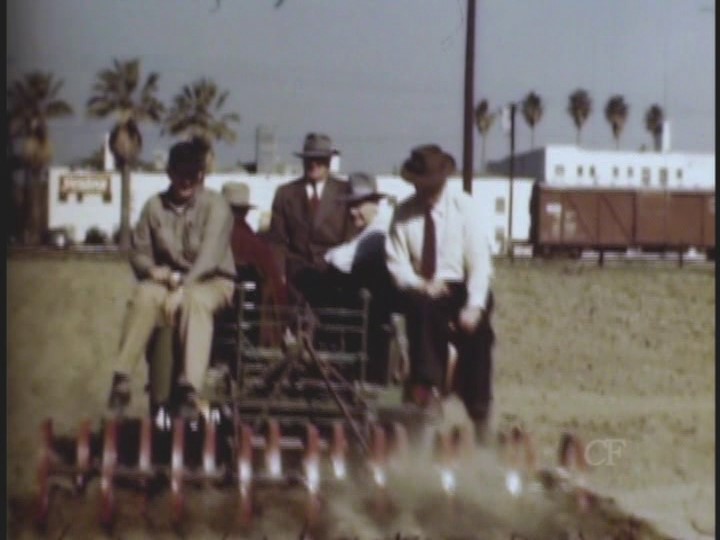 A few of the "hats and ties" guys have jumped aboard. Note too the urban background of palm trees, buildings and a railroad car. We are trying to determine the location of the filming.
At about the4:04 mark, the two women take over the demonstration.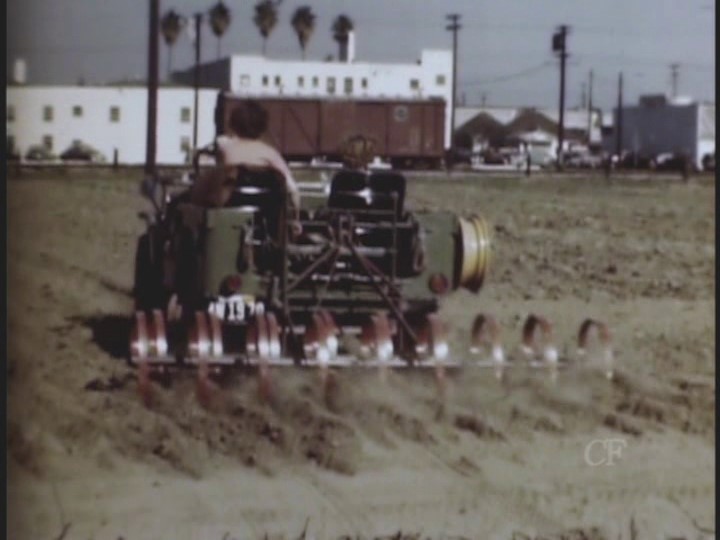 TMC sold the "Spring Tooth Harrow" for both the Farm-Aid lift and the TMC (HYTECO) lift.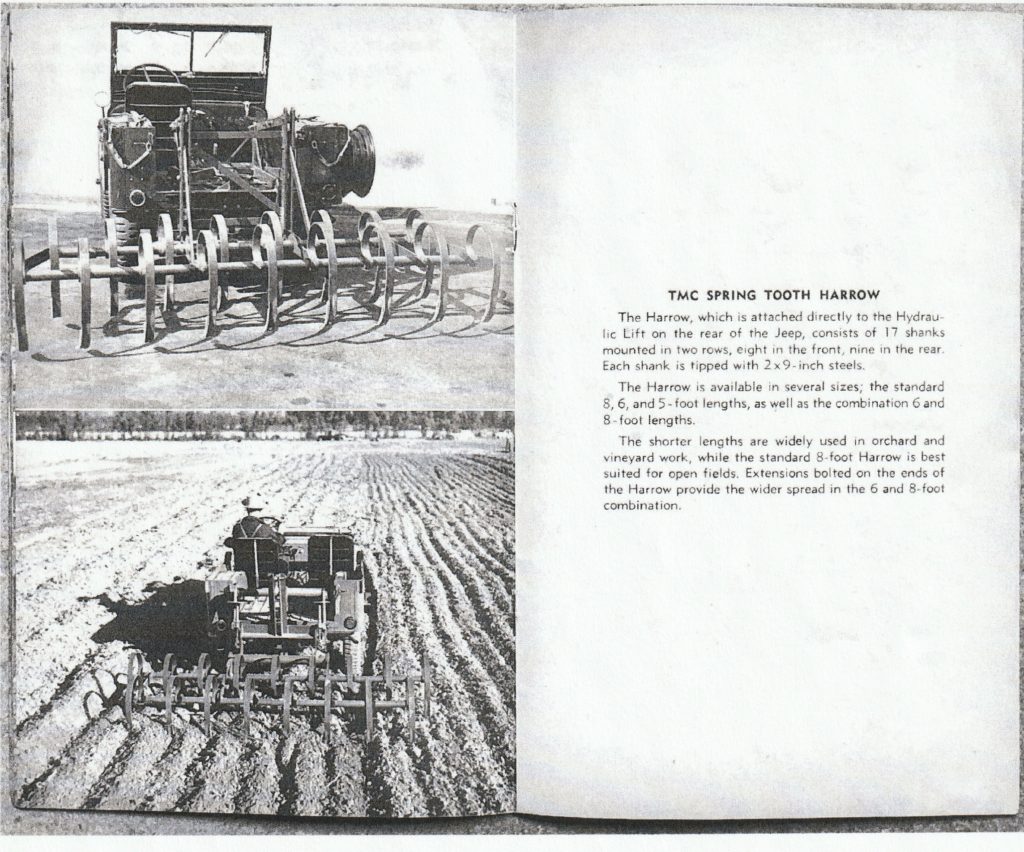 At about the 04:13 mark we have the "Disc Harrow." This is a little longer segment with more action and players.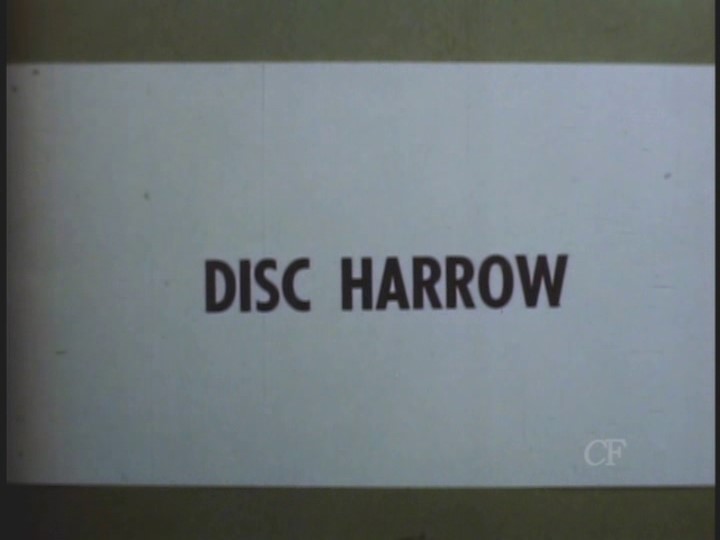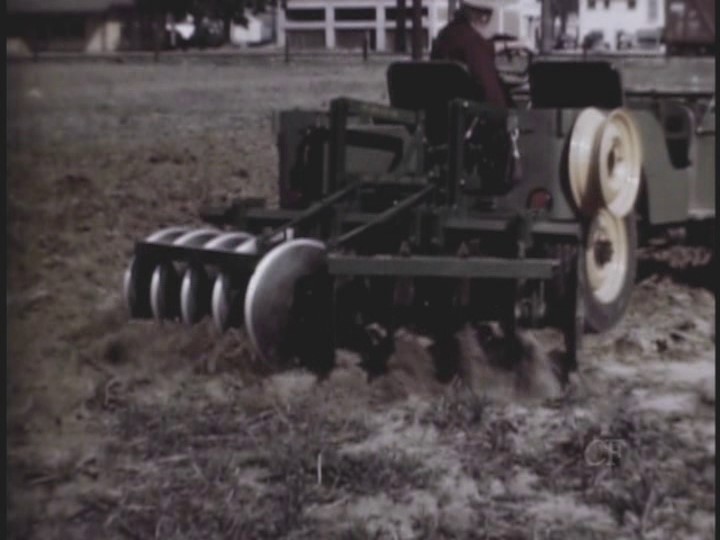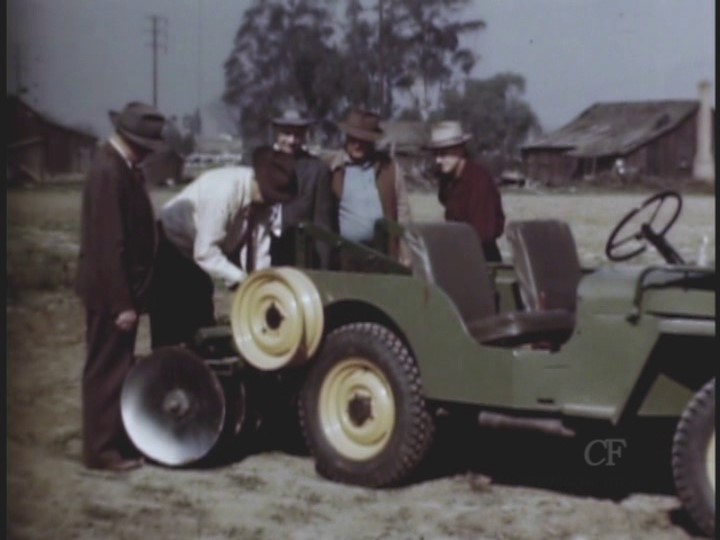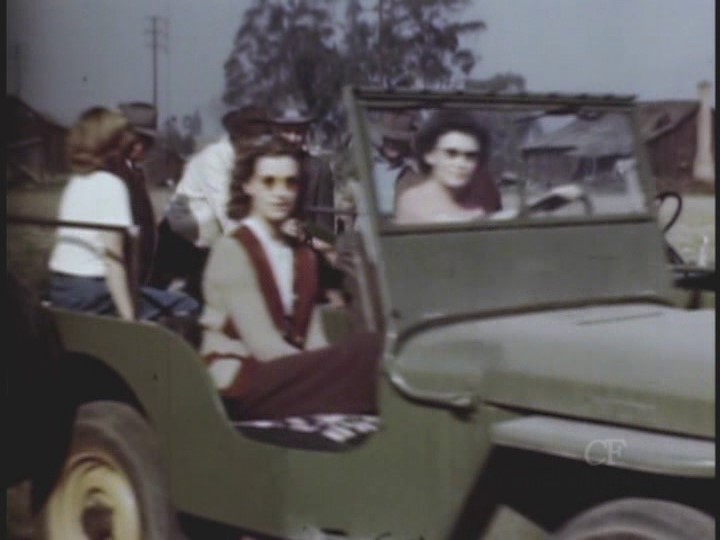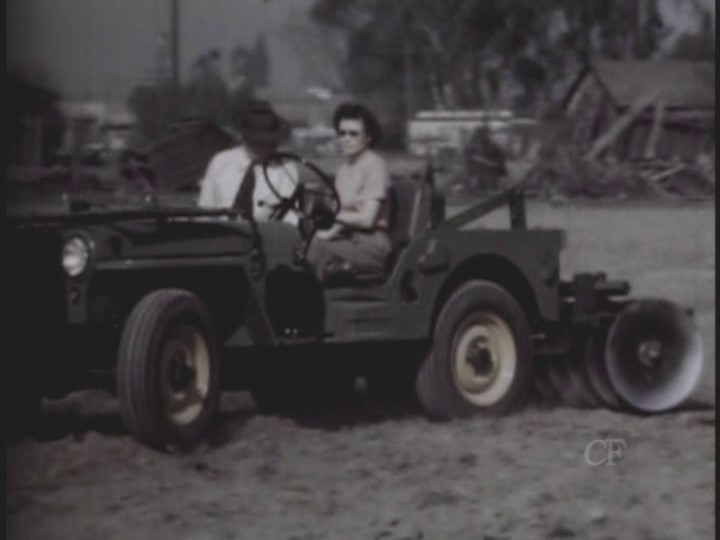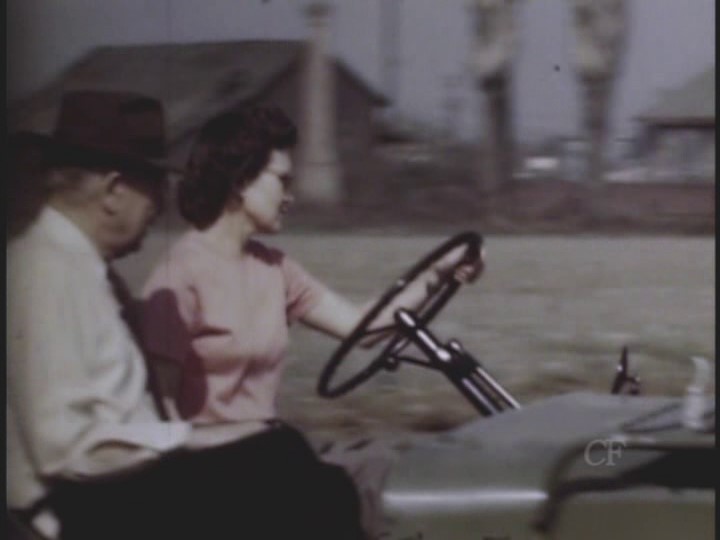 The film ends with a demonstration the "Scraper" at about the 5:50 mark.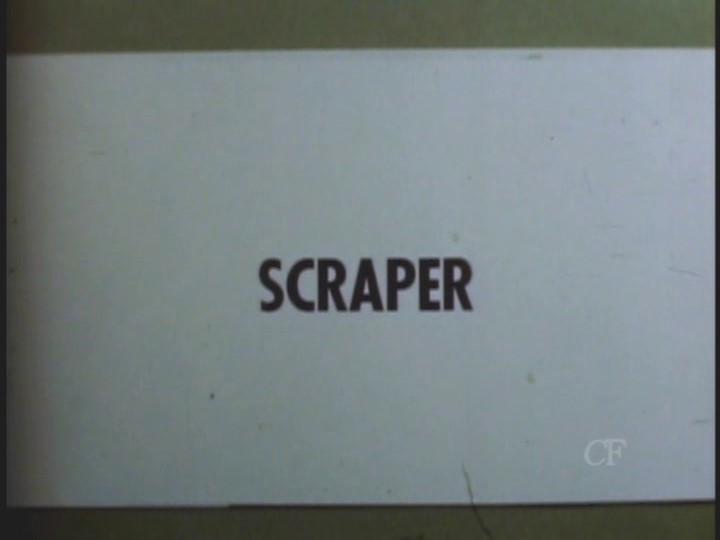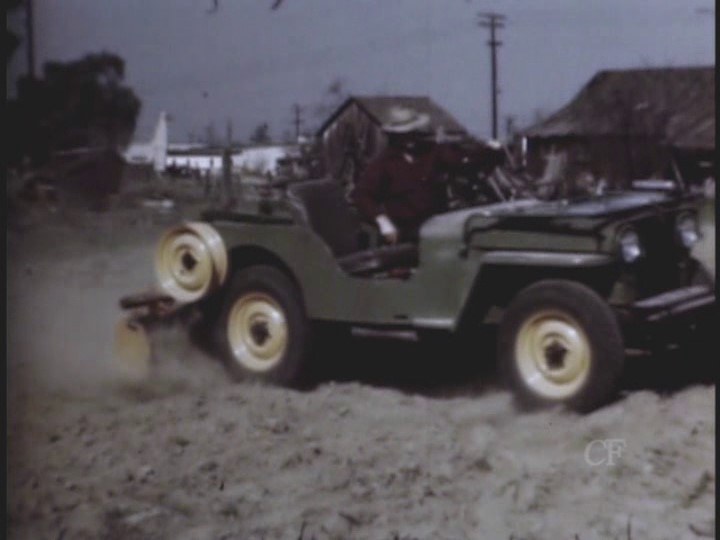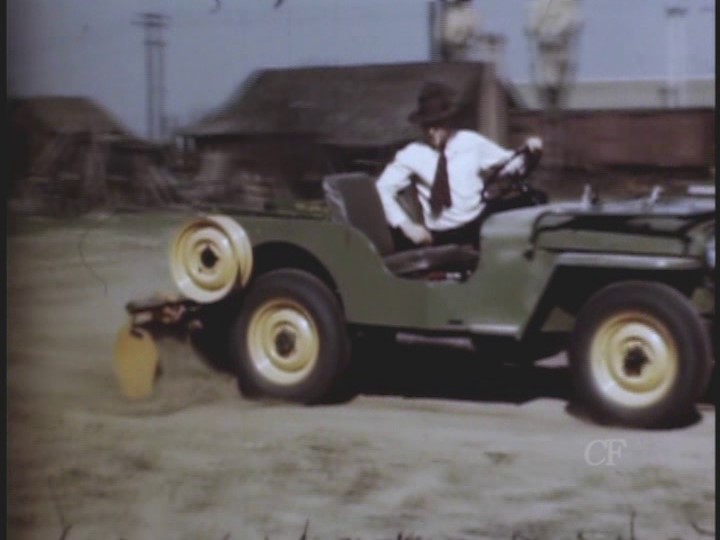 TMC appears to have sold two versions of the "Scraper and Leveler." Their brochure shows the Farm-Aid lift.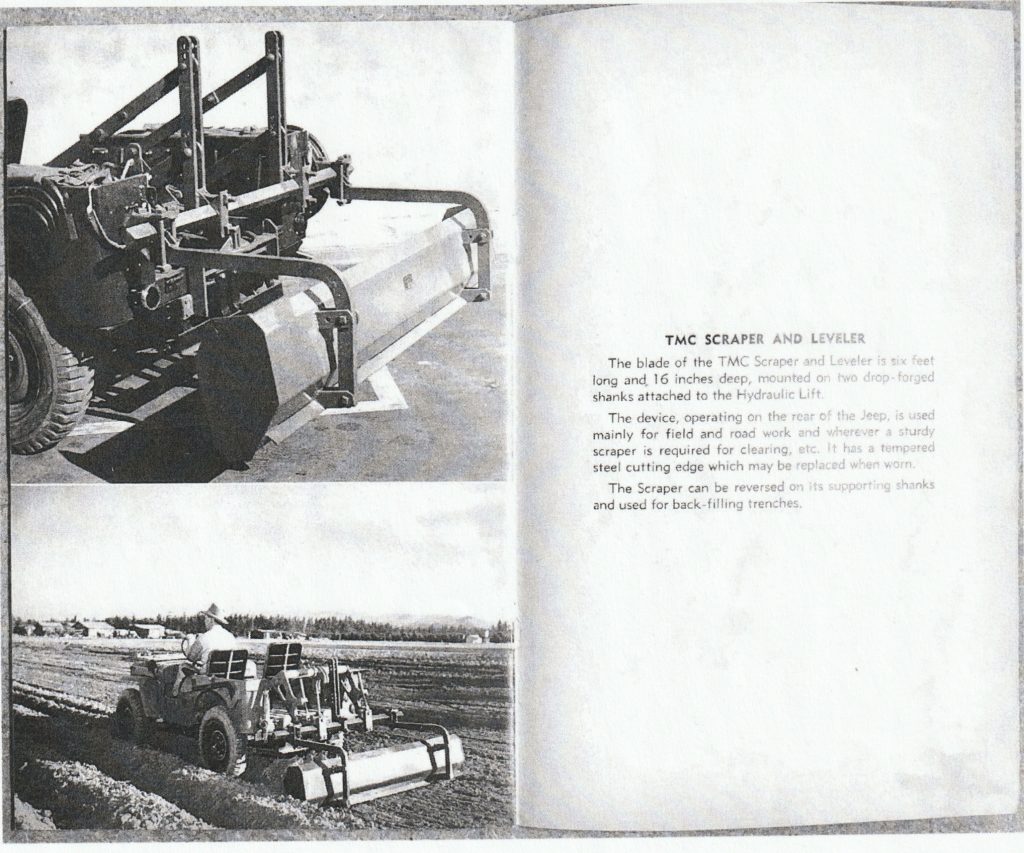 Although short, this is an informative and somewhat playful film. A fun watch.