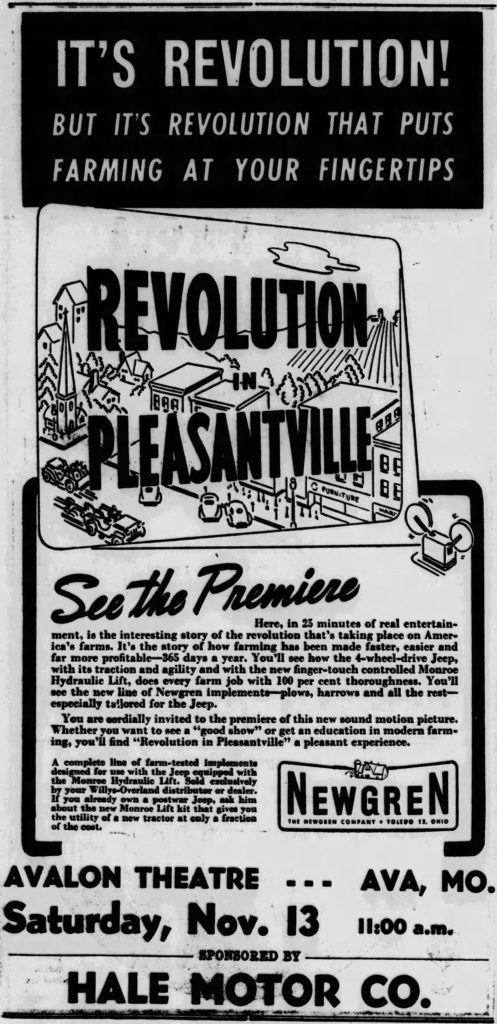 Until we spotted this ad, we had assumed that the Revolution in Pleasantville movie was shown at live demonstrations as part of Monroe's 1949 ad campaign "Revolution in Farming." It raised questions. Why in a theater and why in Ava, Missouri, a small town in the Ozark Mountains. The date gives an obvious answer to the first question. No matter how great the movie, no one wants to be outdoors watching a movie in November.
As we often do when researching ads, we reached out to the local historical society, in this case the Douglas County Museum and Historical Society. They quickly provided us with additional information.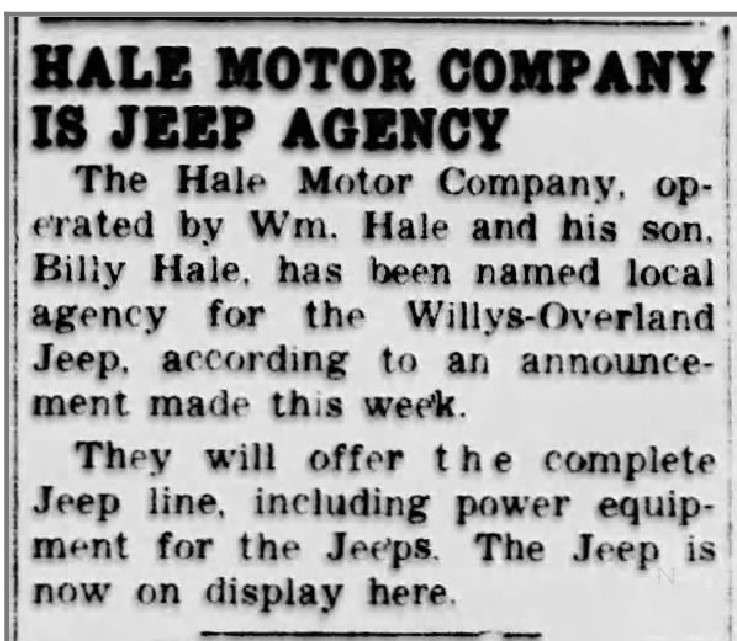 In April 1948, William Hale and son open a new Jeep dealership in Ava.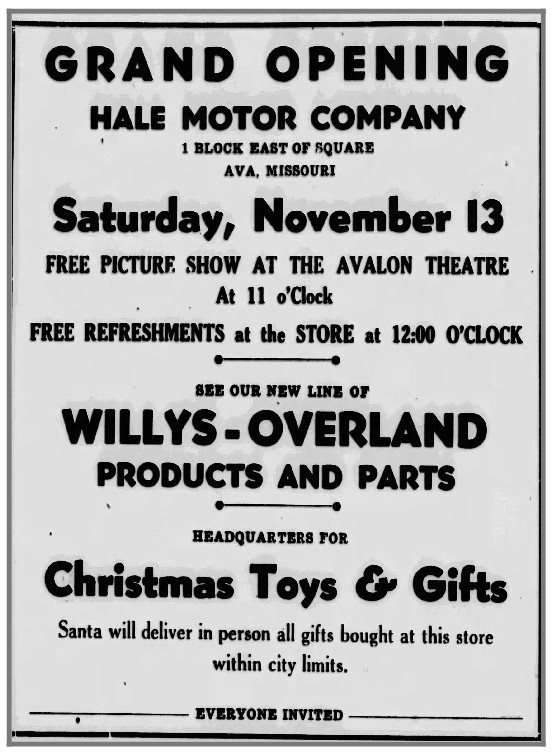 The grand opening was planned for November 13, just in time for the holidays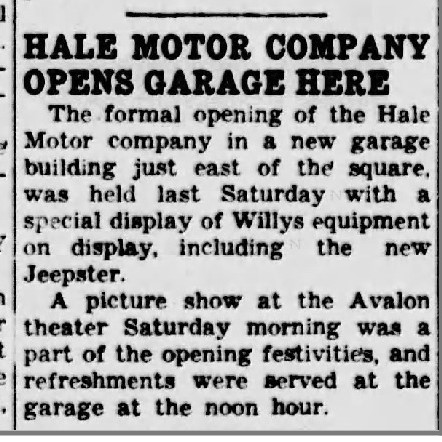 Who doesn't love a picture show and refreshments.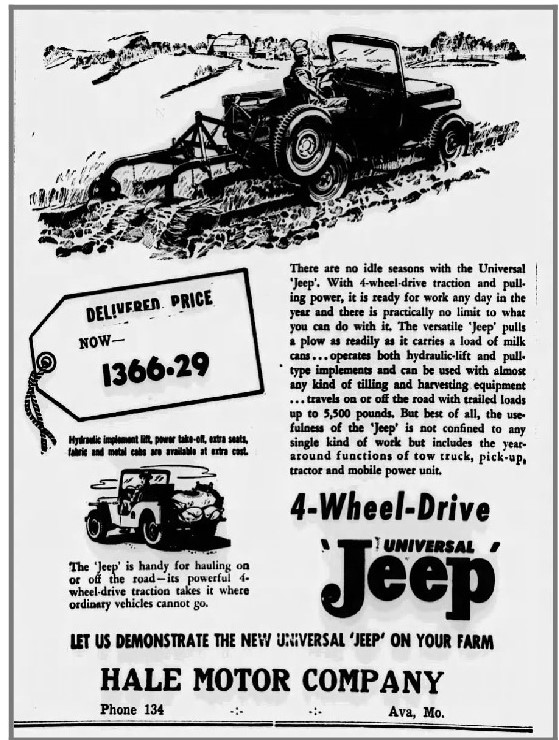 It is business as usual in the spring of 1949 in Ava. We will continue to look for ads in Missouri for the Monroe traveling demonstration.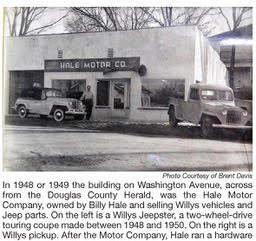 Our special thanks to the staff at the Douglas County Museum and Historical Society.
But was it really the premier?
As often happens when researching a topic, we have found earlier showings of the film.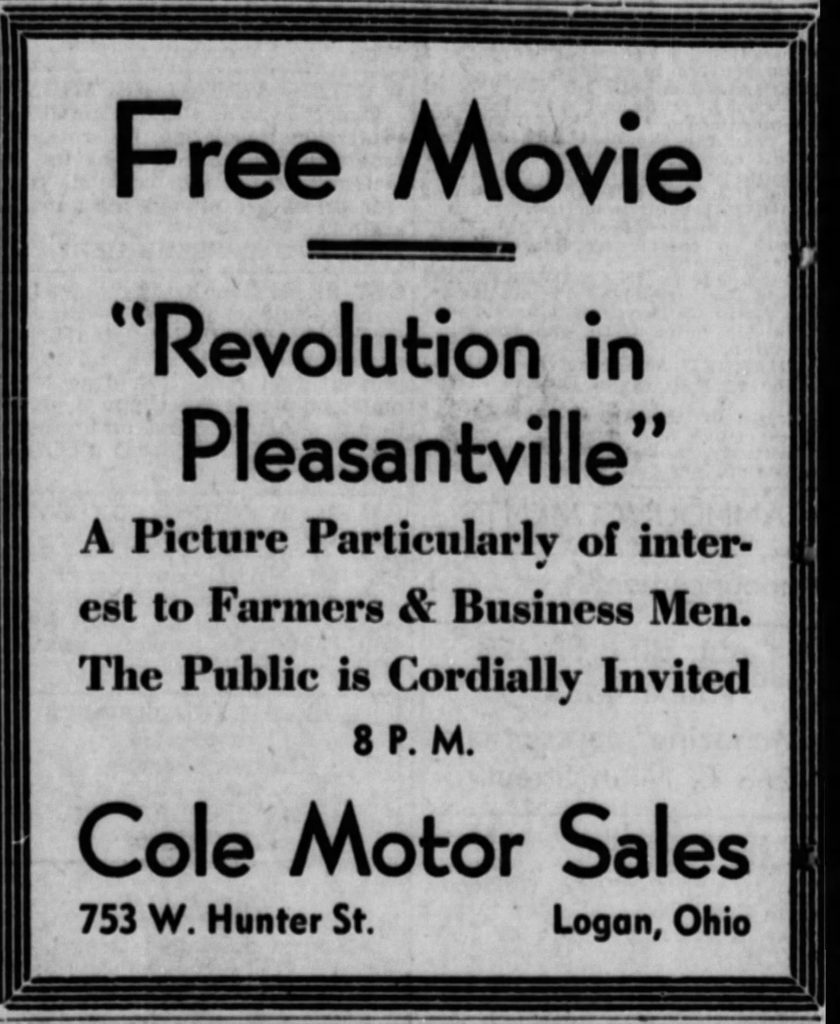 Based on scenes in the movie, we have assumed the film was shot in the late spring or early summer of 1948. Given that Wilding Picture Productions was one of the largest producers of these types of films, it seems entirely possible they could have released the film in just a matter of weeks.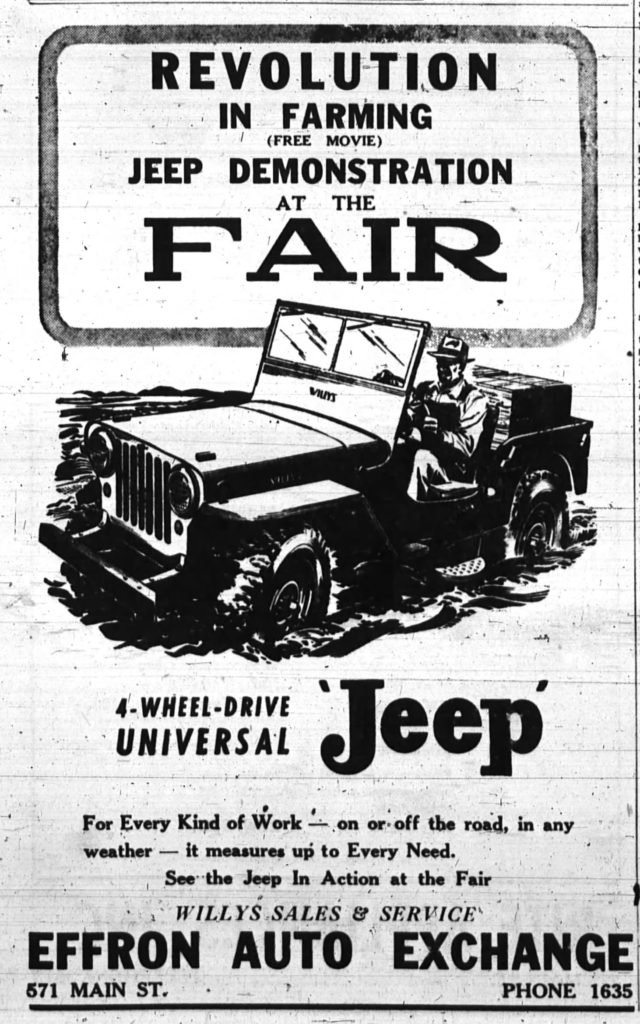 The two ads shown here would indicate a release date as early as late August 1948.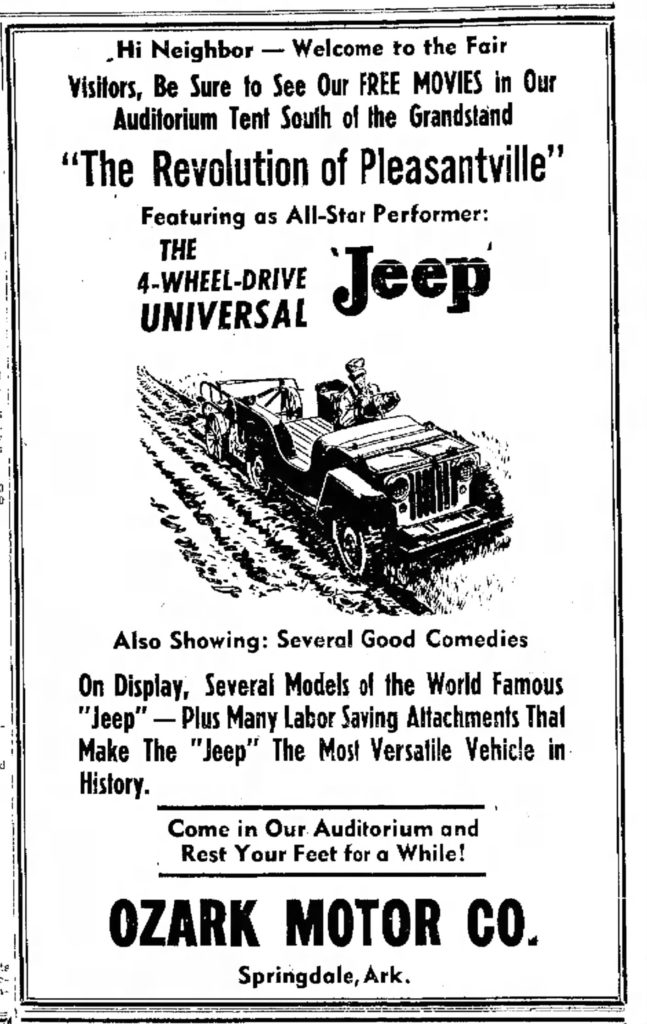 Although the name of the film is incorrect in the above ad, it and the Poughkeepsie ad (which uses the name of the advertising campaign) does tell us that some dealers were showing the movie in association with county and state fairs.
So was the Ava showing really the premiere? Perhaps it was the movie theater premiere. Perhaps it was just good advertising on the part of Hale Motor.