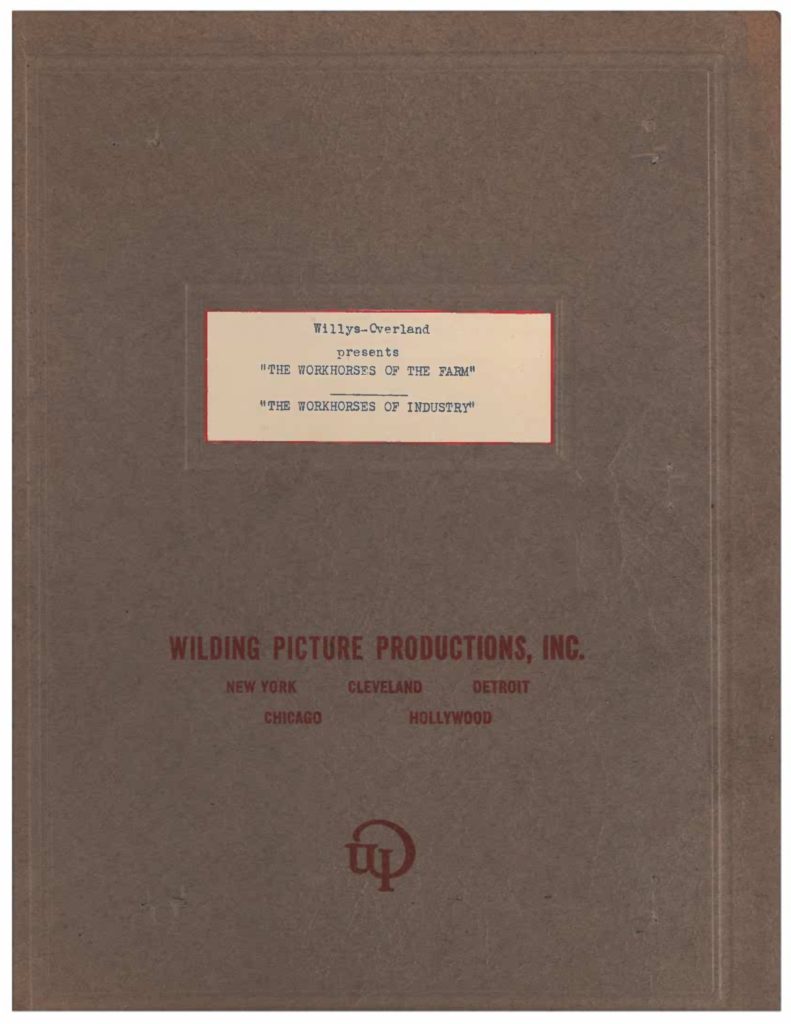 In 1949 Willys produced two films to promote the new model CJ3a. The first, "The Workhorses of the Farm", focused on agricultural and featured the Monroe lift and agricultural equipment. The second, "The Workhorses of Industry", focused on, you guessed it, industrial applications. Both contain footage from the Monroe Auto Equipment Company movie "Revolution in Pleasantville" that had been released the prior year.
Both films are available for viewing. "The Workhorses of Industry" may be seen at Mac's Motor City Garage. A portion of "The Workhorses of the Farm" is available on Campbell Film's collection titled "The Incredible Farm Jeep".
During our research, we discovered that the movie scripts were available and are presented here through the courtesy of the Browne Popular Culture Library, Bowling Green State University. This wouldn't have been possible without the assistance of the Manuscripts & Outreach Archivist who provided us with PDF copies from the Leo Rosencrans collection.
We think the most fun to be had is by watching the Monroe movie first and then all or some of these two movies, Then read the scripts. Enjoy!