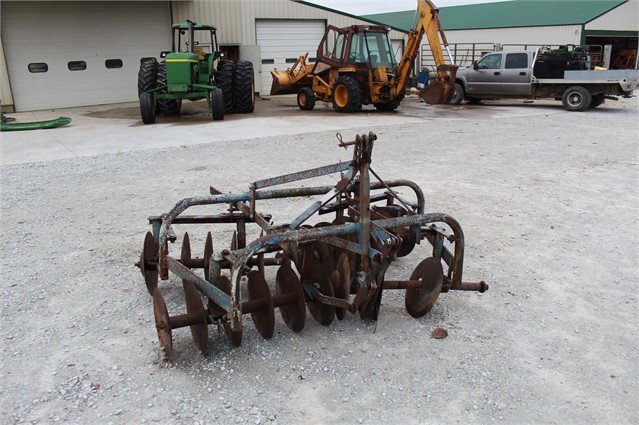 We have written extensively about Jabez Love, the designer of the first hydraulic lift for the Jeep. Love had been building his own line of tractors when he saw the new 1939 Ford/Ferguson 9N tractor in action. He was sure the new 3-point hydraulic lift system was the future of farming and acquired a Ford Tractor dealership. A compact 3-point disc, a requirement of the farmers in Michigan's orchards, didn't exist for the Ford tractor. So Love designed a disc and added implement manufacturing to his list of businesses.
Newgren was the first supplier of implements for Jeep dealers to sell with the Farm Jeep. However, Jeep owners could also use any farm implement designed for the Ford/Ferguson hydraulic lift system. The only implements we have acquired are the Newgren and re-branded American Bantam plows. We were surprised when our friend Craig Weinstock told us he had spotted a Love Tractor Sales disc for sale at a local on-line farm machinery auction house.
The importance of the disc to Love is demonstrated by its presence on the front of the brochure for his Jeep lift. Thanks to Craig, we had a chance to own a genuine piece of Jeep agricultural history. When we first saw the pictures supplied by the sellers, we knew we had to buy it.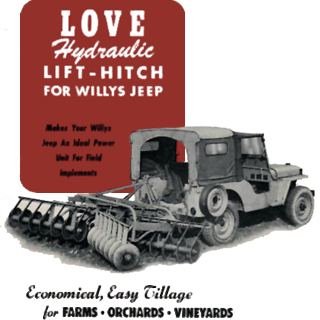 The bad news is that the disc is in bad shape. The good news is that we didn't expect much competition, except from scrap dealers. The starting bid was $60. The winning bid – ours – was $70! We could afford that and at least save it from the scrap heap. It was only a short 60 minute round trip to bring the disc home.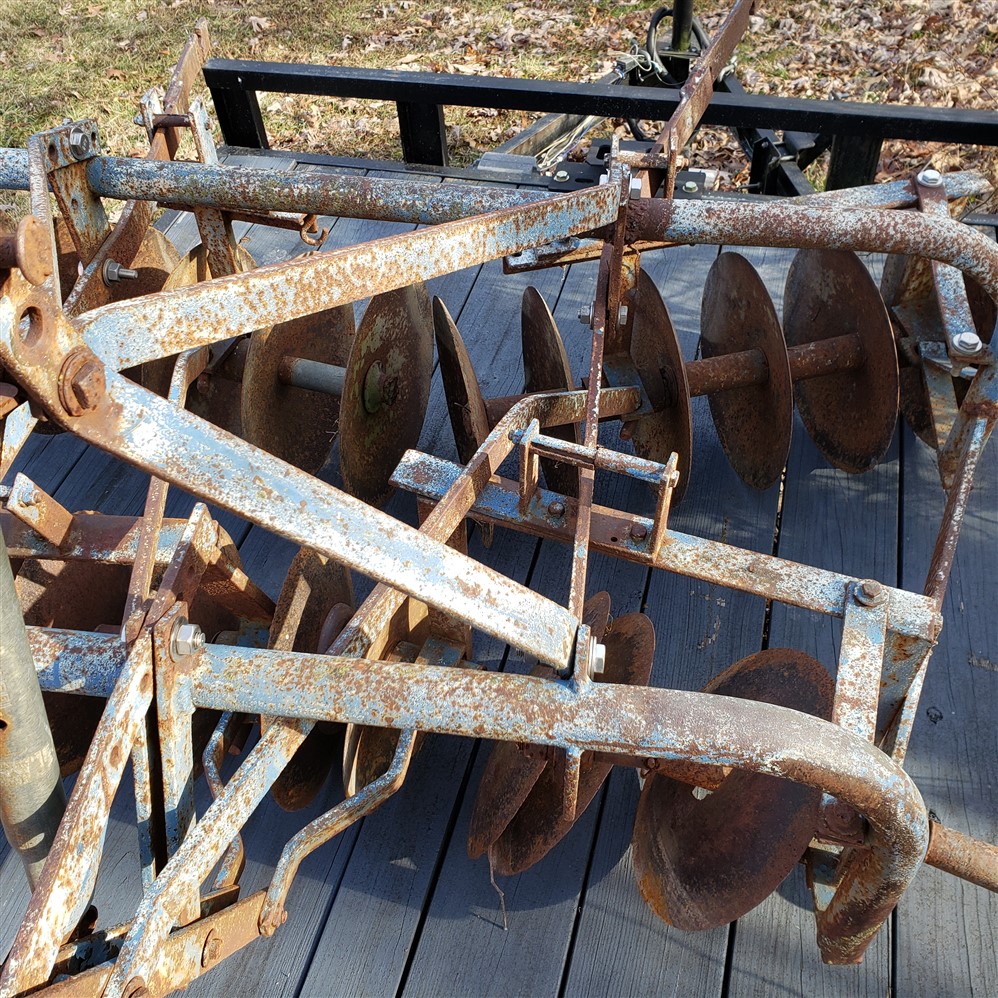 The tag says it all.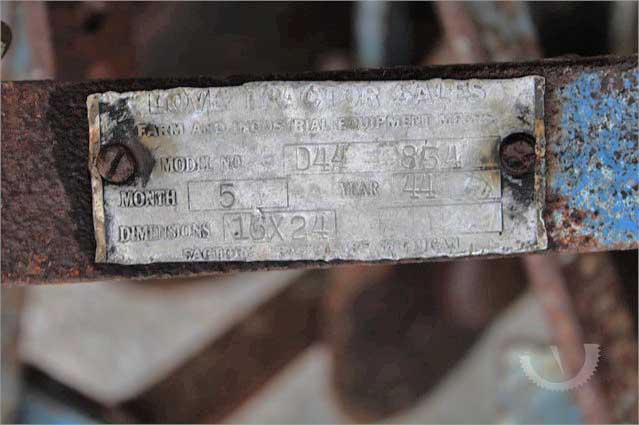 Unlike Newgren, that supplied only a model and serial number, Love's tag includes a build month and year. We had not been able to verify Love's activities from the beginning of WWII until his time at Willys developing the Jeep lift. We now know that Love's factory in Eau Claire was producing discs in 1944. We will be writing more about the Love disc and farm implement production during the war.
We are unsure of our ability to completely restore the gang with its many missing parts. There are other issues. Love used wooden instead of metal bearings. However, we believe that some disc is better than no disc. So the disc will join Rusty awaiting – shall we say it – a little love.