George H. sent us a note and a photo asking if we could identify the purpose of the slot on the PTO shield. Our immediate response was to say that we suspected that it was a ASAE standards requirement for tractor PTO shields. As we have seen elsewhere , Willys was serious about adhering to engineering standards for the Farm Jeep.
We once again turned to our friends Clint Dixon, who said the the slot was used to connect a PTO shaft shield cover. He didn't have a picture of a Jeep (or tractor) with an attached implement, but did send along a picture from an eBay ad for a shaft colver.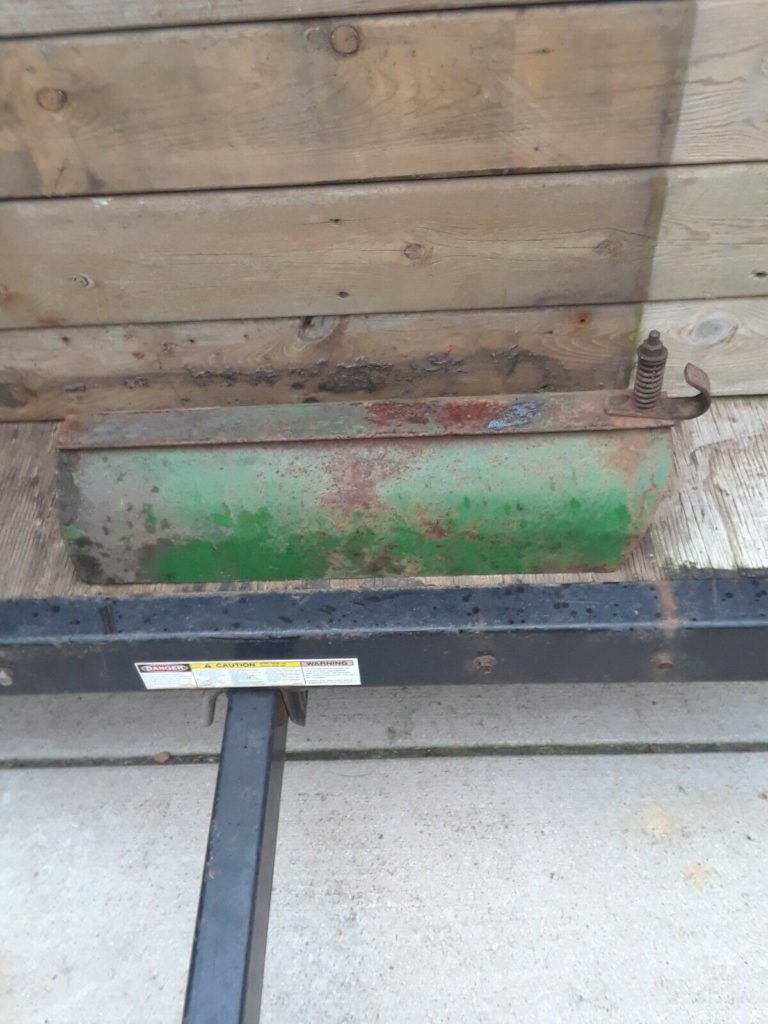 The spring-loaded pin on the right slides into the slot and was held in place by the upturned tabs. We were able to confirm the purpose of the slot at our latest antique tractor show.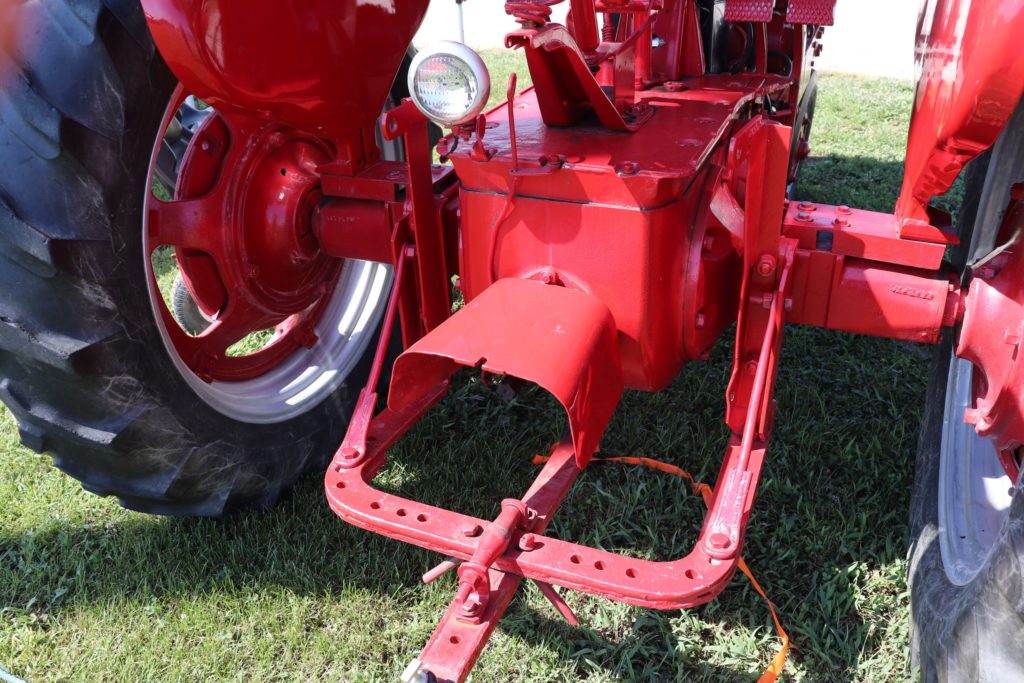 We are still trying to confirm the ASAE standard date, but know it is pre-WWII, as our friend Craig's 1941 John Deere tractor has a shield with the slot. The slot is no longer used and is missing on modern shields, since plastic shaft covers have replaced the metal style covers
Thanks to George for bringing this to our attention.