No joke! According to the 1955 brochure the new CJ5 could haul two passengers and the driver in the front. Four passengers, two in the rear seat and two on the wheel wells could ride in cushioned comfort.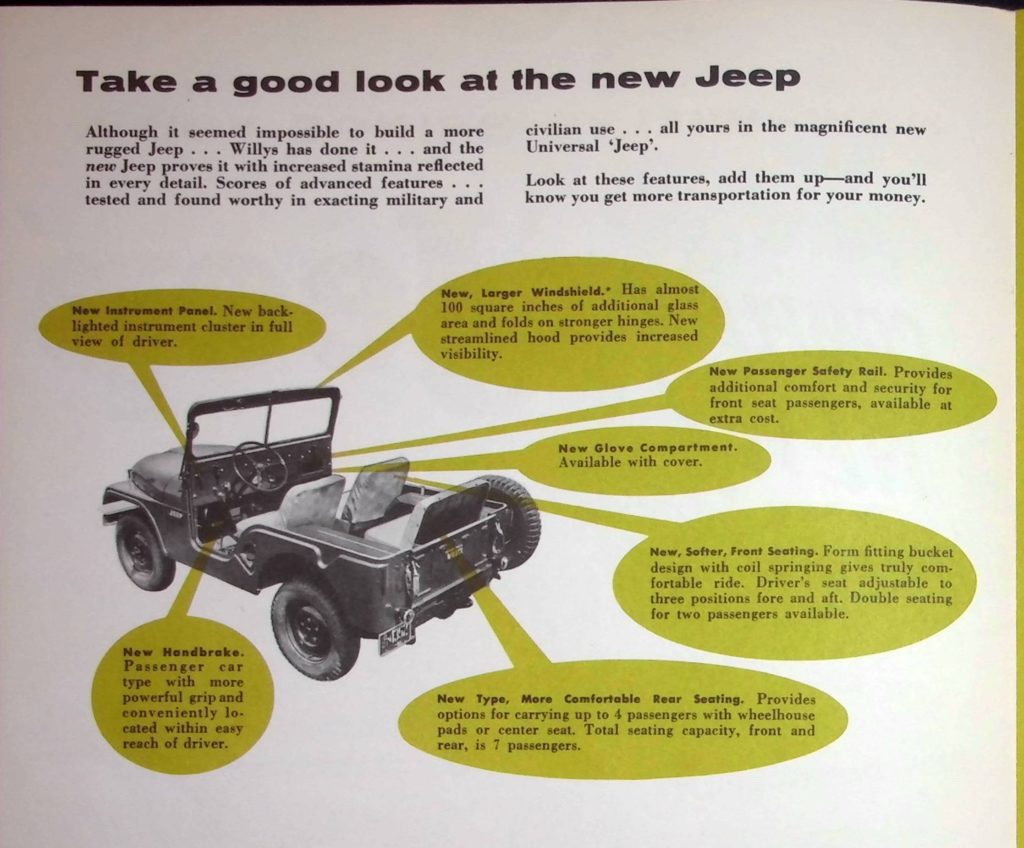 You can view the entire brochure by clicking here.

This may be the first brochure where "personal use" of Jeep gets equal billing along with the traditional uses in agriculture, industrial, and other work activities.