Reproduction Monroe Hydraulic Lift Parts Market Survey
The Monroe Hydraulic Lift for the Universal Jeep was produced by the Monroe Auto Equipment Company from 1948 until sometime in the late 1950s. These units were available from the factory, or dealer or sold directly to farmers for installation on any model Jeep, including the CJ2a, CJ3a, CJ3b, and CJ5.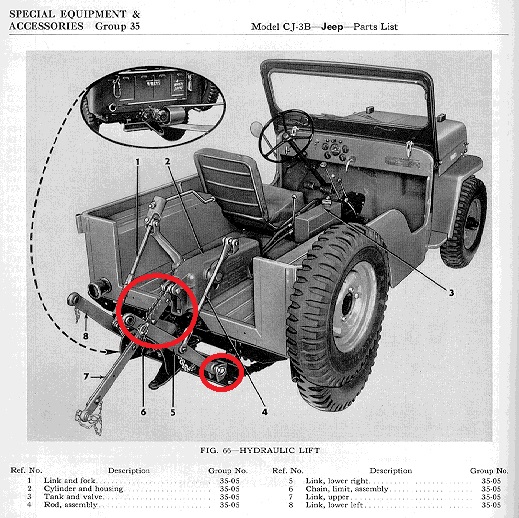 At farmjeep.com, we receive requests for replacement parts from individuals looking to restore these units. We are not in the parts business but do wish to help facilitate restoration efforts. To that end, we are exploring the possibility of making available a very limited set of items for the lift. Using where possible the OEM blueprints, the items will be manufactured in small batches, and any production will be based on demand.
We need to gauge the market if any for these parts. If you have any interest in purchasing parts, we need to hear from you. Below are possible first offerings:
Note – ALL PRICES ARE BEST ESTIMATES AND SUBJECT TO CHANGE. PRICES WILL BE BASED ON TOTAL BATCH SIZES
---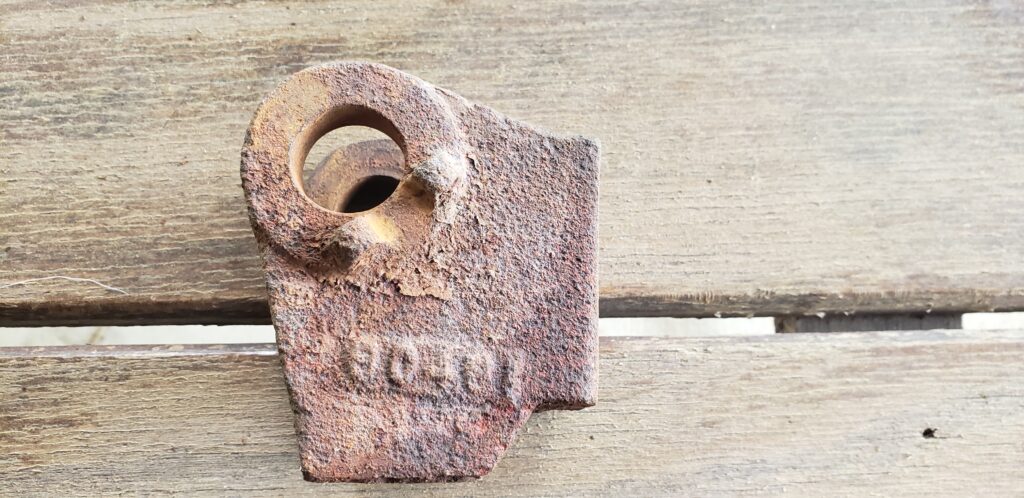 Lower Link Clevis (attaches arms to drawbar) – (sold as a set, machined, and painted)
Cast Aluminum – $126 plus shipping
Cast Brass – $246 plus shipping
Ductile Metal (nearest to the original metal used) – $388 plus shipping
---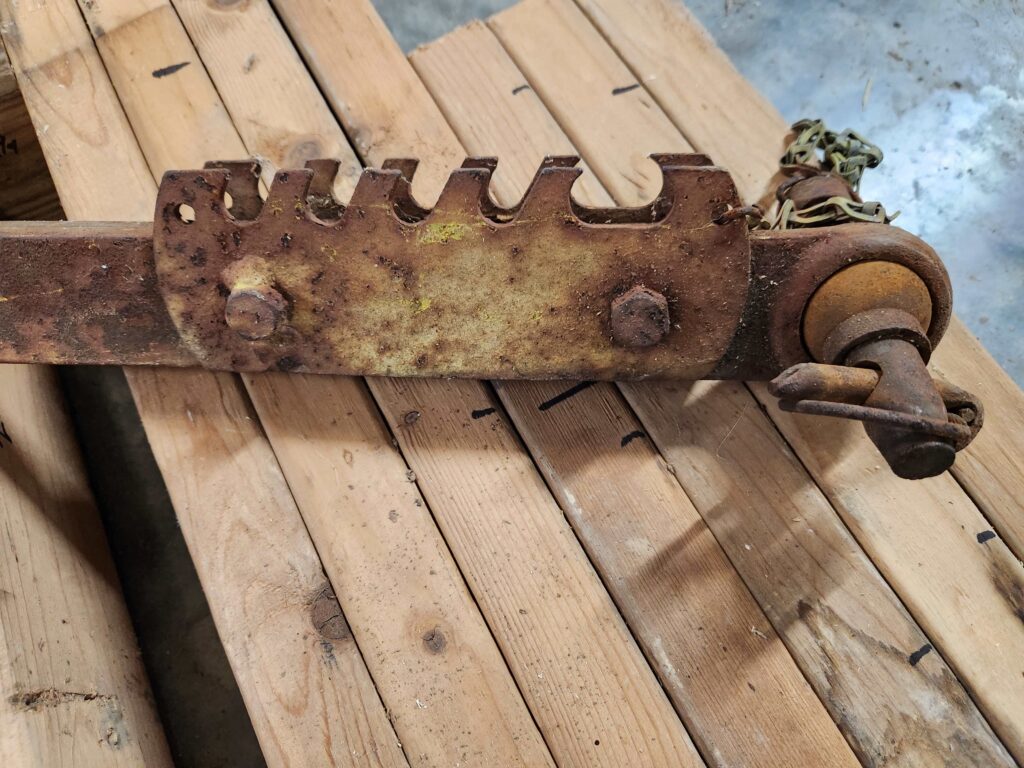 Top Link Adjust Plates (sold as a pair) – $60 plus shipping
Please contact us at barry@farmjeep.com indicating your interest in any of these parts and other Monroe lift parts you might need. We cannot reproduce the main housing or tank and valve at this point.