J. W. Heater posted on the 2a page forum his find of two early sales brochures. These where published before the introduction of hydraulic implement lifts, so most likely from 1946. While we focus on the farm uses of the Jeep, Willys saw a similar market in industry.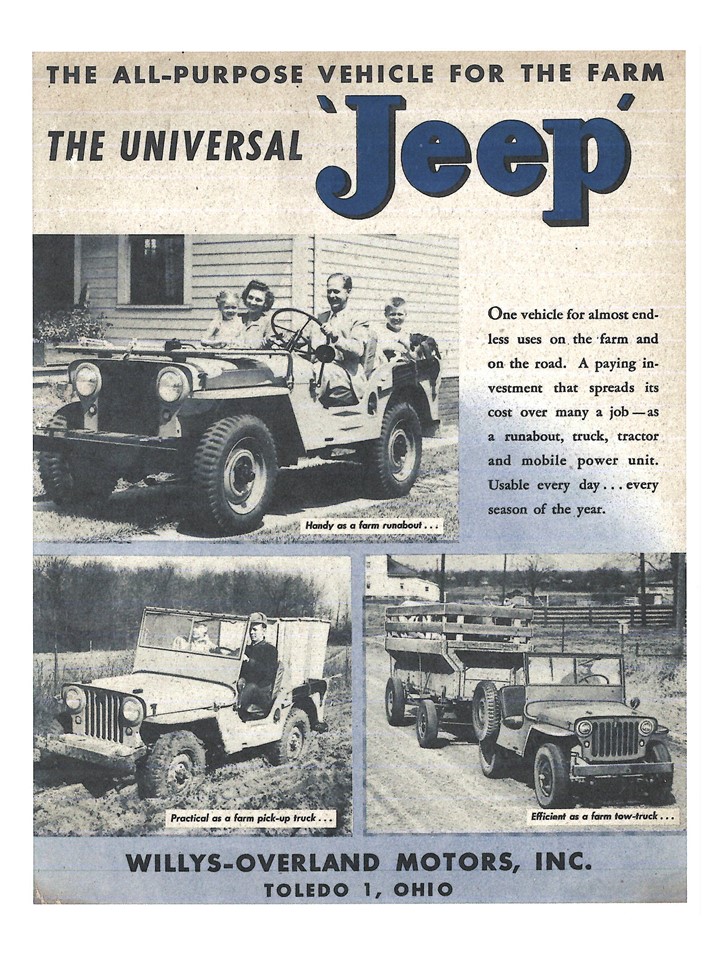 See the entire farm brochure here.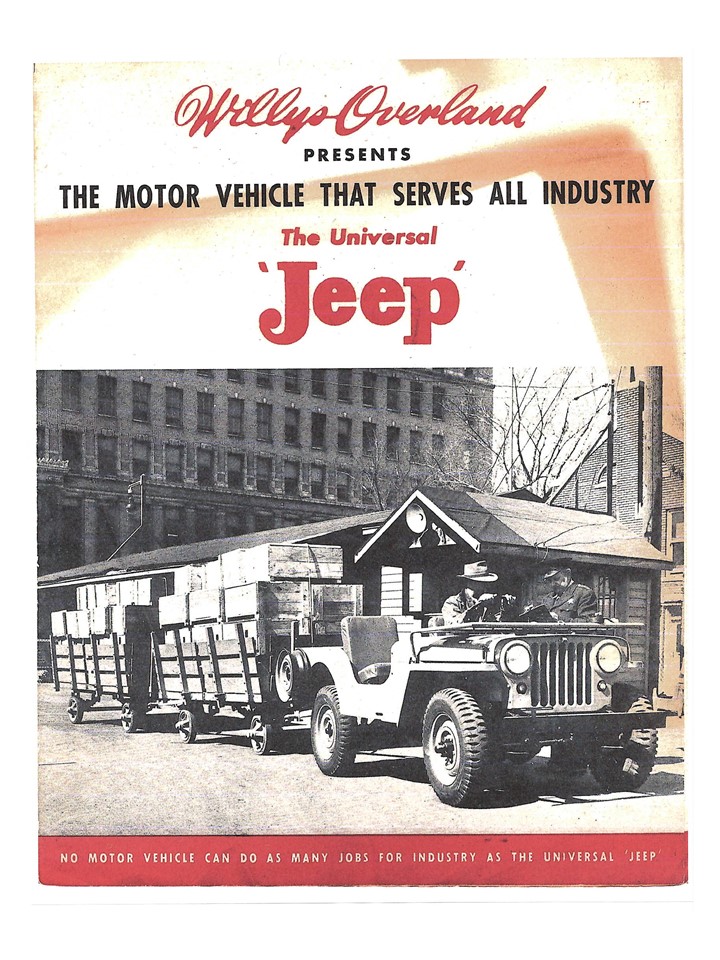 You can see the industry brochure here.