Farm Jeep just seems like the proper name for the vehicle that followed the "military jeep" in 1945. It is short and aptly descriptive. Willys-Overland certainly thought it was a great name and had submitted a federal trademark application in 1943. The application was rejected in January 1944 as "being too generic" and Willys was forced to come up with a new name. That name was "AgriJeep" and the trademark was granted in December, 1944.
The "AgriJeep" name was only used on the early experimental models, dropped in favor of the simple "Jeep" name for the introduction of the CJ2a in July 1945. We were reminded of this bit of history by an eWillys post titled August 1945 Farm Journal Article "What About the New Farm Jeep?". This Farm Journal article is worth its own post and we will write about it later.
Since we couldn't attend this year's Willys Reunion, we thought it might be fun to revisit the 2015 spring show, featuring the AgriJeep.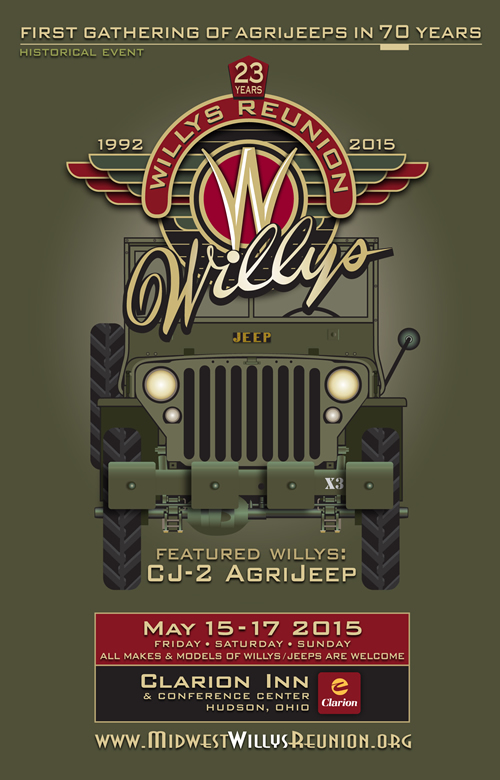 We will take our tour courtesy of CJ3b.info and end with this video. Enjoy!