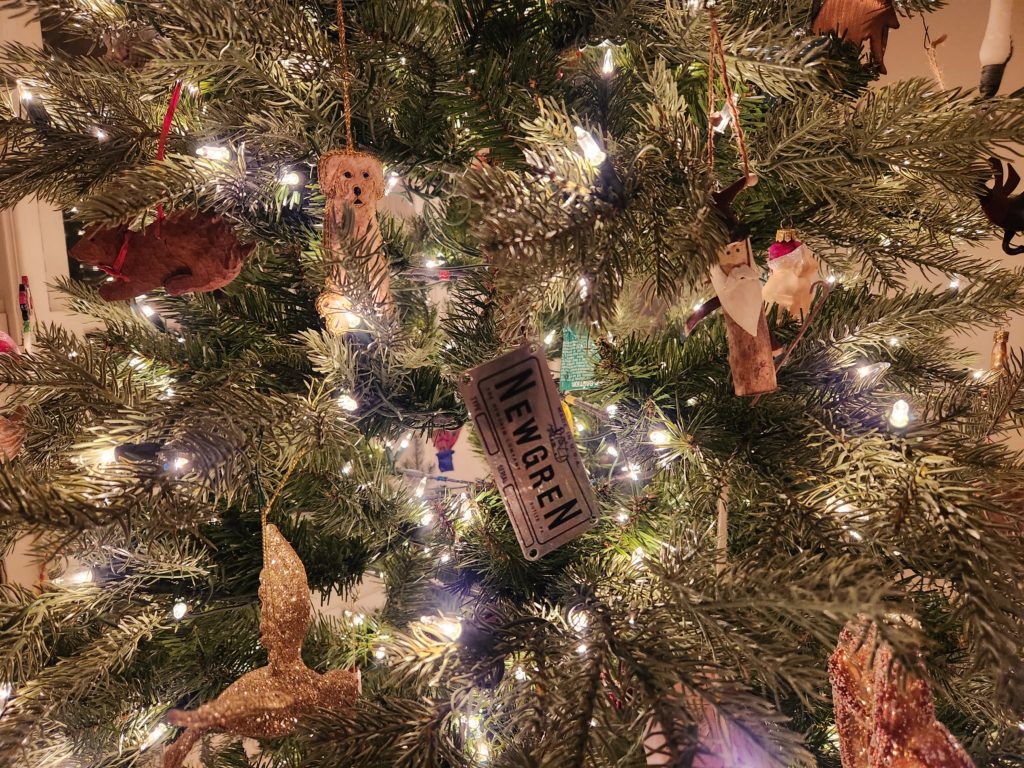 It has been an eventful year here at Farm Jeep. Every month brought a new discovery of Farm Jeep history. We even made a little history of our own, Barry had the cover story on the May Farm Collector magazine. It was the first time a Jeep had graced the cover of this farm history publication.
We have visited new shows, made new friends and even added a new tradition to our holiday season. Gary contacted us with a story about how a model airplane kit box contained blank Newgren tags. The tags are a very rare find and we only wish they could tell us their story. Our Christmas trees tell a story through ornaments that commemorate special events that have happened over the years.. So this year we added one of the tags to our tree. It will be hung next year too. Thanks Gary.
And thanks to all of you who have made this another fun year. Merry Christmas!
Barry & Evan